5 Actresses You Never Knew Married Their Directors
In Hollywood, it's not uncommon for the stars to meet on set and fall in love. Usually, it's the leading man making the leading lady swoon. But actors and actresses aren't the only ones who wind up together. Sometimes, it's the director who gets the girl.
Kate Beckinsale and Len Wiseman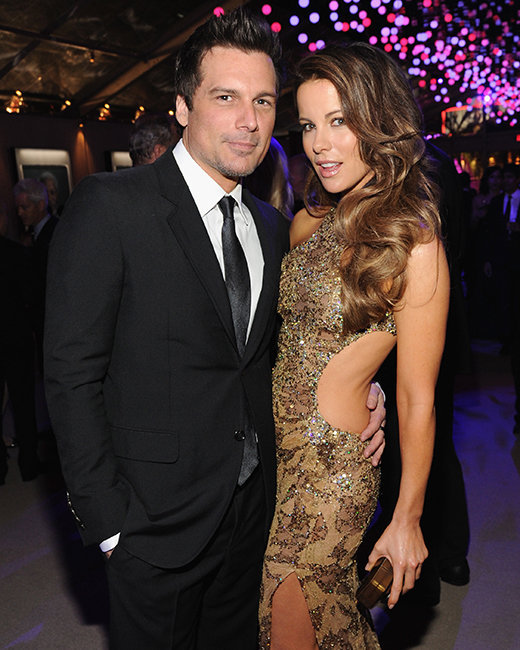 Getty Images/Kevin Mazur
Prior to her marriage, Beckinsale had been in a relationship with actor Michael Sheen for 8 years. But on the set of Underworld in 2003, she fell for her then-married director, Wiseman. The following year they were married. All parties involved, except Wiseman's first wife, have said there was no infidelity. The couple have remained friends with Sheen, who starred alongside Beckinsale in Underworld. Aside from that franchise, Wiseman has also cast Beckinsale in his film, Total Recall.
Judd Apatow and Leslie Mann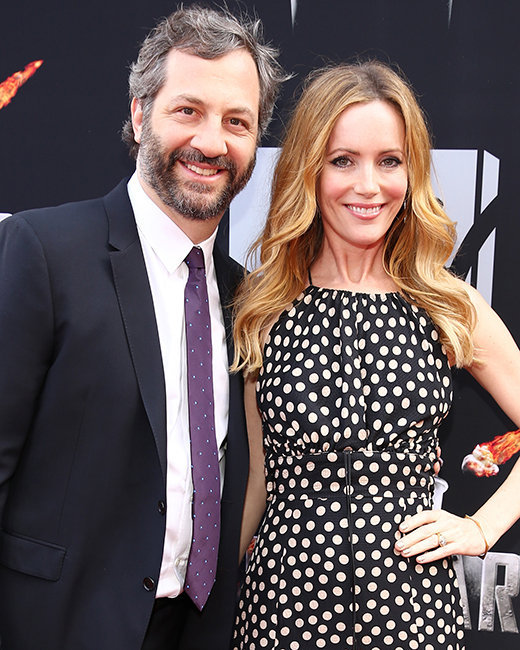 Getty Images/Rich Polk
These two met on the set of the 1996 comedy film, The Cable Guy, which Apatow was producing. Since their 1997 marriage, Apatow has cast his wife in: The 40-Year-Old Virgin, Knocked Up, Drillbit Taylor, Funny People, and This Is 40. Not only has his spouse appeared in his films, but their two daughters, Maude and Iris, have made it into a few films as Mann's on-screen children.
Milla Jovovich and Paul W.S. Anderson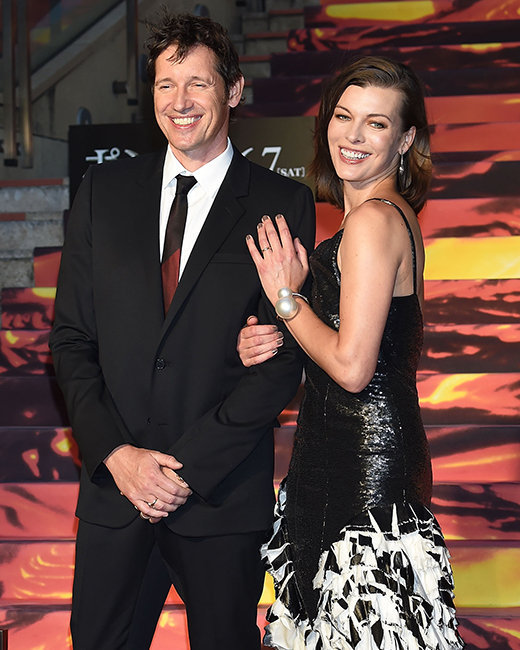 Getty Images/Jun Sato
This couple met on the set of Jovovich's most popular film, Resident Evil, in 2002 which Anderson was the director and producer for. The two dated first then had a child in 2007, before getting married in 2009, all while continuing to work on the franchise that brought them together. Anderson isn't the first director Jovovich has wed. In 1997 she married her The Fifth Element director, Luc Besson, but divorced him two years later.
Kate Capshaw and Steven Spielberg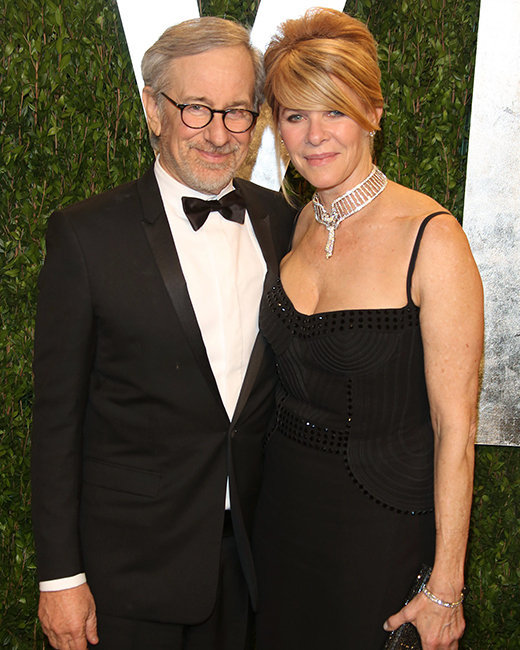 WENN
This Texas-born actress met Spielberg when she was cast as the female lead in Indiana Jones and the Temple of Doom, the prequel to Raiders of the Lost Ark, in 1984. The two married in 1991, after Spielberg's controversial and costly divorce from his first wife, Amy Irving.
Helena Bonham Carter and Tim Burton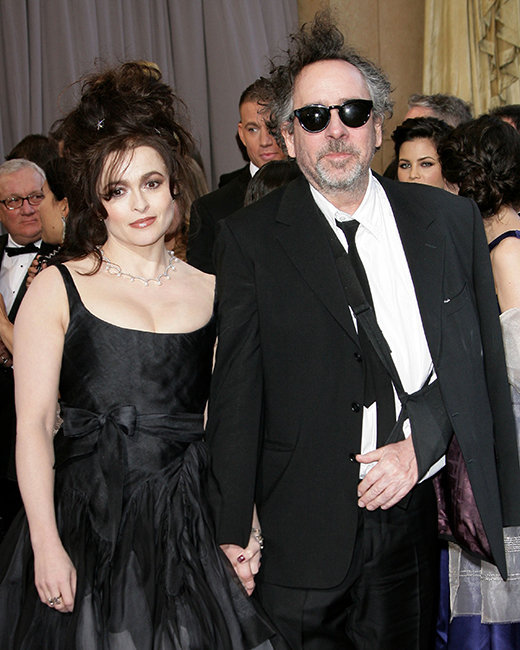 WENN/Adriana M. Barraza
The pair first connected during filming Planet of the Apes in 2001. While they've never actually gotten married, they've been a couple for the last 13 years and have 2 children together. Burton is not shy from having his partner in his films; Carter has appeared in: Big Fish, Corpse Bride, Charlie and the Chocolate Factory, Sweeney Todd: The Demon Barber of Fleet Street, Alice in Wonderland, and Dark Shadows.