Ranking The 10 Actresses Who Played Cinderella Like Royalty
From Disney to historical fiction to teen movies, many actresses have brought Cinderella to life on the big and small screens. Let's take some time to recognize the princesses who captivated us as children and adults. To qualify for this list, actresses had to portray a version of Cinderella in a full-length live-action film or TV movie. Movie reviews and awards were taken into consideration when ranking this list.
10. Hilary Duff in A Cinderella Story
Warner Bros. Pictures
As part of the teen movie influx of the mid-2000s, A Cinderella Story received plenty of negative reviews but had moderate success at the box office thanks to Hilary Duff's star power. Duff portrayed this version of Cinderella, with a charming sense of humor and had believable chemistry with her on-screen "prince," played by Chad Michael Murray.
9. Lucy Hale in A Cinderella Story: Once Upon A Song
Warner Premiere
Lucy Hale's role in this Cyrano De Bergerac meets Cinderella story proved to be an entertaining addition to the second stand-alone sequel to A Cinderella Story. With several entertaining tunes and decent acting chops, this TV movie proved Hale will likely enjoy success after Pretty Little Liars comes to an end.
8. Leslie Caron in The Glass Slipper
Metro Goldwyn Mayer
During a time when Cinderella was portrayed as more passive, Leslie Caron's portrayal brought a unique tomboyish and headstrong element to the classic princess. Caron's Ella was sassy and always told everyone how she would live in the palace one day despite being shunned by her tormentors. Complete with fun tunes and ballet-style dance numbers, this version of Cinderella had girl power before girl power became a thing.
7. Brandy Norwood in Rodger's and Hammerstein's Cinderella (1997)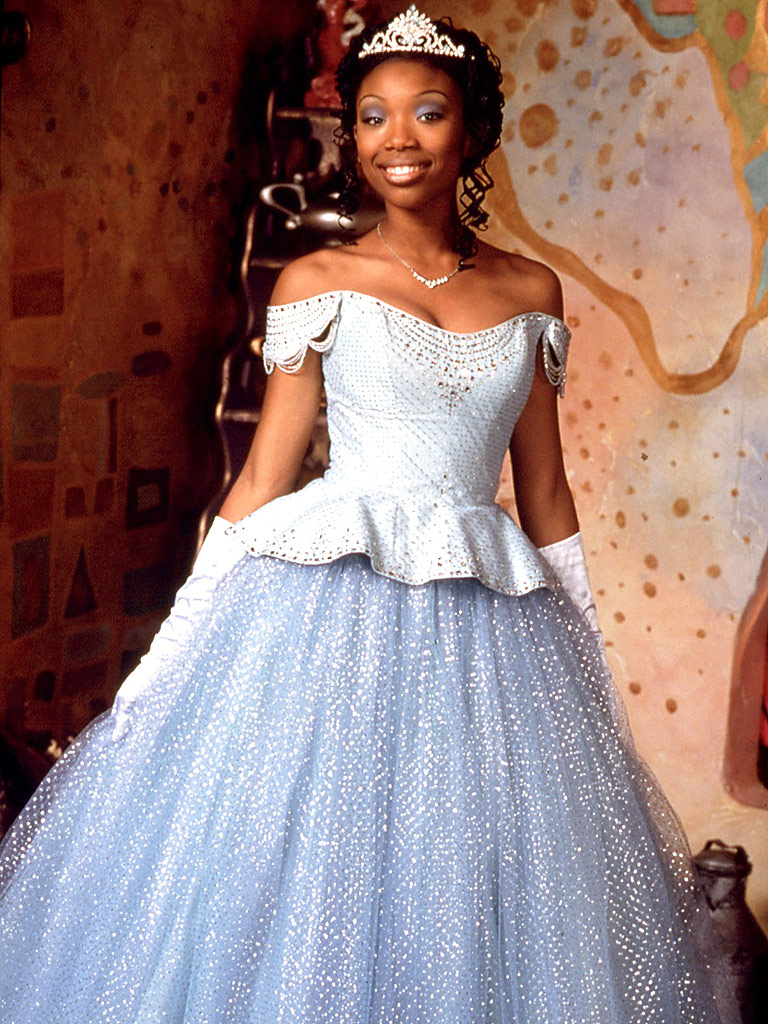 Walt Disney Pictures
In the second reboot of Rodger's and Hammerstein's Cinderella, Brandy brought a strong-willed performance of the iconic princess. When she meets the prince, Cinderella said that rather than being treated like a princess, she wants to be treated as a person with kindness and respect. While the story essentially remains the same, this scene alone brought a more independent version of the classic character.
6. Selena Gomez in Another Cinderella Story
Warner Premiere
While Selena Gomez's 10-year age difference with the movie's "prince" played by Drew Seeley is a little creepy considering Gomez was barely 16 at the time, this sequel to A Cinderella Story was still a winner. What made this movie extra interesting was that we got to see what happens after "Cinderella" reveals her identity to the "prince." Gomez made the role her own in these scenes and she also treated us to a pretty catchy dance tune.
5. Lesley Ann Warren in Rodger's and Hammerstein's Cinderella (1965)
CBS
Children who grew up in the 1960s likely remember rushing to the living room each time this version of Rodger's and Hammerstein's Cinderella came on TV. Lesley Ann Warren brought a heartfelt doe-eyed portrayal to the rags-to-riches tale. Warren's Cinderella proved that you can still survive the worst situations while maintaining a kind heart.
4. Lily James in Cinderella (2015)
Walt Disney Pictures
Even though her performance is pretty recent, Lily James's version of Cinderella is already receiving iconic status in the critically-acclaimed live-action version of Disney's Cinderella. As she operates under the motto to "have courage and be kind," James brings a heartfelt portrayal to the character while having excellent chemistry with her prince (played by Richard Madden) in one of the most believable fairy tale romances of recent years.
3. Julie Andrews in Rodger's and Hammerstein's Cinderella (1957)
CBS
Fans will always remember the original rendition of Rodger's and Hammerstein's Cinderella as the film that brought Broadway star Julie Andrews to the mainstream crowd. Andrews's Emmy-nominated performance and angelic voice made this TV event a treat for everyone. Considering she performed this show live without any reliance on multiple takes, Andrews is easily the best of the Rodger's and Hammerstein portrayals.
2. Drew Barrymore in Ever After: A Cinderella Story
20th Century Fox
Who would have thought we would ever see "Cinderella" wield a sword? Drew Barrymore's feminist portrayal as Danielle won her several awards and nominations voted on by fans. This version of the Cinderella tale replaces the typical fairytale tropes with a historical fiction re-telling. Barrymore played this version of Cinderella with a powerful, passionate zest and had us believing this story could have actually happened.
1. Gemma Craven in The Slipper and the Rose: The Story of Cinderella
Universal Pictures
You probably never heard of this underrated, yet fantastic Oscar-nominated musical of the Cinderella tale but it is quite possibly the most heartfelt version thanks to Gemma Craven's performance. Craven's Cinderella breaks your heart in her first scene when she learned that she will sleep in the basement and work as a servant for her stepmother and stepsisters. With this happening immediately after her father's funeral, tears stream down her face in an honest, mature performance. It's no wonder why Craven's portrayal of Cinderella is the best.