Ashley Judd is Maybe, Probably Running for Senate: What Challenges Will She Face?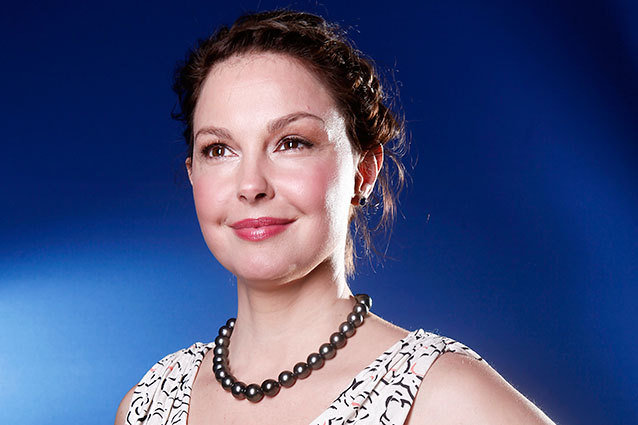 Ashley Judd is maybe, probably going to run for Senate, and she will be announcing her intent "around Derby" (which is Kentucky code for early May), the Huffington Post reports. While Judd herself is evasive — she told the Huffington Post, "I am not sure who is saying this stuff, but it is not I! I'd prefer as a fan of your journalism that you stay accurate and credible. We told everyone who called us yesterday these stories are fabrications" — sources claim that her decision is all but set in stone. 
A "highly placed elected official who declined to be identified because he was discussing private plans" reportedly told HuffPost, "I know she knows she has to declare soon … She could always change her mind. I changed my mind twice before I finally declared. But as of now it is a done deal."
If Judd does indeed run and is able to secure the Democratic nomination (something that is in no way guaranteed), she will be challenging five-term Republican senator and Senate minority leader Mitch McConnell. 
RELATED: Political Attack Ad Reams Ashley Judd
She will also be the most high profile celebrity woman to run for political office. While Ronald Reagan, Arnold Schwarzenegger, Clint Eastwood, and Jesse Ventura (to name a few) have all successfully transitioned from show business to politics, there have been few to none women who have done the same — Shirley Temple Black ran for Congress in 1967 and lost, before she was appointed a U.N. ambassador to Ghana. 
Such being the case, Judd is sure to face a media frenzy different from those who came before her. For, not only will her politics be the subject of debate, but her appearance. If the scrutinization of Michele Bachmann's and Sarah Palin's wardrobes on the campaign trail is a harbinger for the treatment of women running for political office to come, then we can expect a discussion that will focus more on designer labels than finance reform. Make the woman one who has made a career out of appearing on camera, and the habit will undoubtedly intensify. 
Judd, who has in the past been openly critical of the objectification of women in the media — most recently when she came under attack for having a "puffy face" — won't take such scrutiny lying down. The resulting interviews will not only undoubtedly go viral on YouTube (who wouldn't love to see Judd chew out Bill O'Reilly?) but will further split the public's opinions of Judd. For every feminist blog who will laud her strength, there will surely be a conservative outlet looking to dress her down. 
RELATED: Ashley Judd Calls 'Puffy Face' Remarks Sexist
But perhaps an even greater challenge for Judd to overcome than her gender will be her liberality. Judd has already come under attack for being a fierce supporter of Obama, and her firm stances on women's rights and environmentalism aren't exactly what one would call fodder for more right-leaning support. Needless to say, if Judd chooses to run she will be facing an uphill battle. The first hurdle of which will be relocating to Kentucky. 
Under Kentucky law, candidates for Senate must live in the state for a year before election day in order to be eligible to run. This means that Judd, who currently lives in Nashville, Tenn., will have to establish a residence in the great state of Kentucky by November 2013. And if a big time Hollywood actress moving to a small southern town (where she will surely do things like ride horses and reconnect with childhood friends) in order to run for political office doesn't sound like the best gosh darn rom com ever, I don't know what does. 
Follow Abbey on Twitter @AbbeyStone
[Photo Credit: AP Photo/Carlo Allegri]
---
You Might Also Like:


Topanga's Revealing Lingerie Shoot: Hello '90s!


15 Stars Share Secrets of their Sex Lives (Celebuzz)