12 BAMF Quotes From Actresses About Feminism
Thanks to more awareness about feminism, actresses have been weighing in about how Hollywood and the world treats women. Spoiler alert: it's not well! But here are 12 BAMF quotes that gives us hope from awesome leading ladies.
1. Charlize Theron on Mad Max: Fury Road

Tumblr
2. Cate Blanchett

Tumblr
3. Esther Ku
MTV/Tumblr
4. Beyoncé Knowles

Tumblr
5. Tina Fey
Tumblr
6. Emma Watson
Tumblr
7. Mindy Kaling
Tumblr
8. Nicki Minaj
Tumblr
9. Angelina Jolie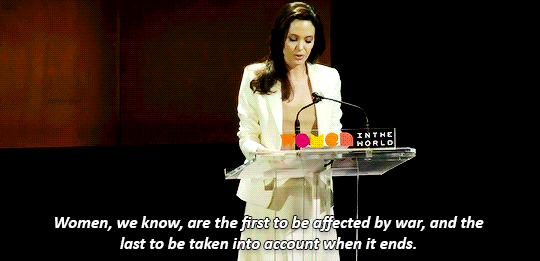 Giphy
10. Rosario Dawson on why women attack each other.
Tumblr
11. Courtney Love
Tumblr
12. Zoey Deschanel
Tumblr