Why Ben Affleck is Better Behind the Camera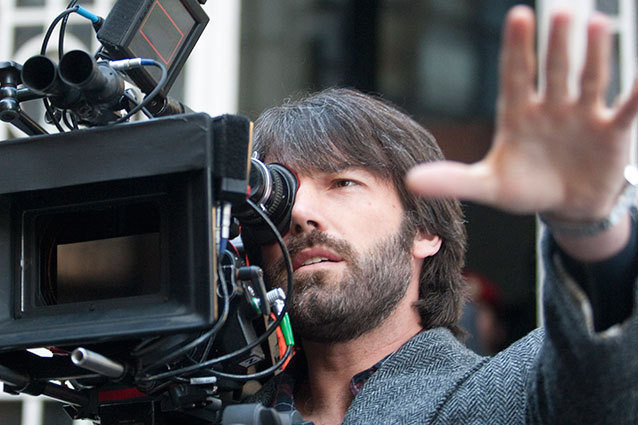 Warner Bros
Not since 2003, when both Gigli and Daredevil were released, has Ben Affleck been the source of such hostile Interweb attacks. Lucky for him Twitter didn't exist during his year of questionable choices. Now with the announcement that he'll be playing Batman, the social-verse has had a Bennifer resurgence, paying acute attention to his acting "chops" and forgetting that just this past year his movie Argo won best picture. Yes, he's had some laughable performances (any prolific actor is bound to…except for you, Morgan Freeman) but before we continue fuelling the maw of hate, here are some reasons why he's actually quite talented behind the camera. Like Batman himself, Affleck is more interesting when he's not seen.
He's Nailed the Boston Crime Drama
In the tensely-woven thriller The Town, which our underdog wrote and directed, Affleck drives superb performances out of his cast, especially a very dirty Blake Lively. See also Gone Baby Gone. He also acts in these movies but we postulate that Affleck gives much better performances when he directs himself, or when he's being directed by Kevin Smith. No, Jersey Girl doesn't count.
He Uses Stellar Source Material
Sure, it's easy to mock Affleck for his role in Bounce, for instance, but that story was agonizingly maudlin and derivative. When Affleck adapts stories for his own screenplays, like the Dennis Lehane novel (who also penned Mystic River) for Gone Baby Gone, Affleck begins with a strong foundation. (Ed note: The writer of this piece saw Bounce on opening night. She's not ashamed.) 
He Builds Compelling Characters
When Affleck plays roles himself they're often flat (see, Surviving Christmas, Pearl Harbor and State of Play) but in the movies he writes and directs, even the B roles shine. In Argo, we actually care about the dweeb with the glasses and his wife with the bad haircut.
As we approach yet another week of Ben-bashing, we encourage you to focus on the fact that Affleck will be a producer on the next Batman, working closely with Zack Snyder on developing a completely new incarnation of the superhero, which, based on Affleck's behind-the-scenes record, bodes well for the flick. We're just hoping Batman won't drop his R's.
More:
7 Superhero Miscasts
New Meme: The Internet Recasts Batman
10 Film Adaptations Better Than The Book
---
From Our Partners:


40 Most Revealing See-Through Red Carpet Looks (Vh1)


15 Stars Share Secrets of their Sex Lives (Celebuzz)