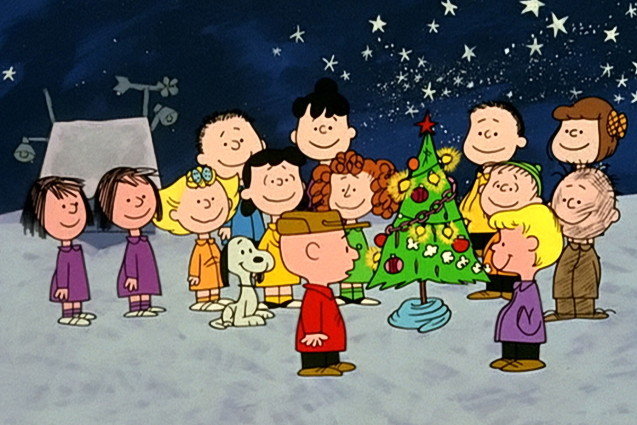 United Feature Syndicate
Don't those same holiday classics get a little old? Party after party, store after store, it's a never-ending cycle of "All I Want for Christmas Is You" and "Jingle Bells." Now, it turns out that you just need a bit of a twist to revive those tired classics. Check out these jazzy remixes, perfect for the background of your party or for when you're feeling festive, but want something new.
"I've Got My Love to Keep Me Warm (Stuhr Remix)" – Kay Starr
This remix of a romantic classic is too cool to be believed. 
"White Christmas (Kascade remix)" – Bing Crosby
A jazzy take on a crooning favorite, perfect for cool background music. 
"The Nutcracker Suite (Baz Kuts Breaks Mix)" – Berlin Symphony Orchestra
This glitchy take on the instrumental classic manages to retain the beauty of the original. 
"Happy Holidays (Beef Wellington Remix)" – Bing Crosby
This cheerful remix is perfect for dancing around the Christmas tree.
"Baby, It's Cold Outside (Remix)" – Louis Armstrong and Velma Middleton
Though the implications of this song are questionable, this is a lovely and minimal mix. 
"Sleigh Ride (The Latin Project Remix)" – Ella Fitzgerald
This chill and grooving remix is perfect for any party. 
"Silent Night (46 Bliss Remix)" – Mahalia Jackson 
Jackson's gorgeous deep voice goes perfectly with this ambient soundscape.
"Have Yourself A Merry Little Christmas (MNO Remix)" – Rosemary Clooney
At first, it's hard to tell where this mix is going, but it eventually builds to an awesome combo of classic crooning and ambient cool.