The 10 Best Life Lessons Tina Fey Has Taught Us
There's no denying that Tina Fey is a comedic force to be reckoned with. The actress, writer, and producer has the ability to make us laugh until our sides ache. But she also has the smarts to know her limits in order to keep everyone comfortable. Her easy going nature, compassion, and experience has not only entertained us for years, but taught us some solid life lessons to live by.
1. It's good to dream big.

Buzzfeed
2. Always congratulate yourself on being awesome.

FusionFilmFestival
3. You don't always have to be a "yes" person.

Tumblr
4. If you have a super amazing best friend, you can conquer anything together.

HelloGiggles
5. Sometimes it's OK to question what you're doing with your life before getting back on track.

Buzzfeed
6. And it's also OK to have a bad day and hate on life.

ForEveryMom
7. Whatever doesn't kill you make you stronger.

Buzzfeed
8. Women need to build each other up, not tear each other down.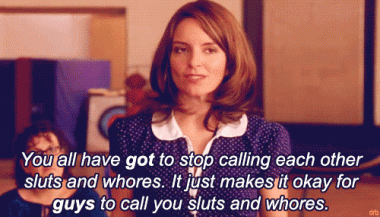 HuffingtonPost
9. Sometimes food is really the only thing to get you through a tough moment.

Tumblr
10. Being single is not the end of the world.

Rebloggy
RELATED: 10 Life Changing Things Jack Donaghy Taught Liz Lemon On '30 Rock'