In What Universe is Nelly Better than Radiohead?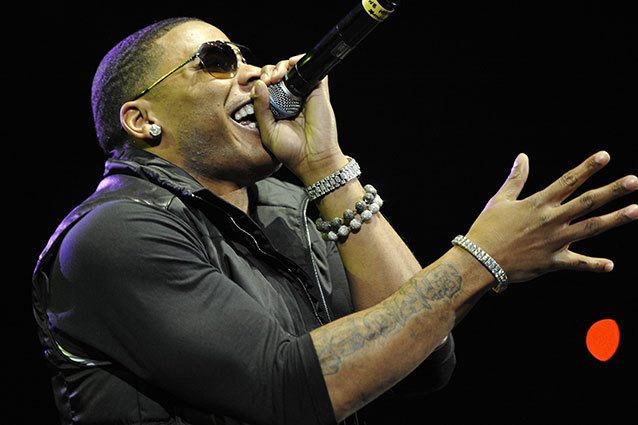 I love Nelly. Country Grammar was a staple of my middle school existence and I still know all the words to "Ride With Me." But it would take a pretty sound argument to convince me that his early-21st century brand of club- and radio-friendly hip-hop is objectively "good music." And in no universe should his music, specifically "Hot in Herre," be classified as "better" than that created by Radiohead. But in the world of Grantland's "Battle for the Best Song of the Millennium" bracket, that is precisely what is happening. 
For their extensive bracket competition, Grantland staffers picked what they deemed to be the best songs released as singles between 2000 and 2013, without, in their own words, "overly technical about what 'best' meant." These songs were then divided into four time periods — 2000-03, 2004-07, 2008-10, and 2011-13 — seeded, paired in head-to-head battles, and then sent off to the Internet for voting. And that's where things got weird. (You can read Grantland's whole mission statement for the bracket competition here.)
As I made my own picks and looked at the results of fellow voters, a trend emerged rather quickly. Top 40 hip-hop was kicking some serious ass. Nelly's "Hot in Herre" (at the time of writing) was besting Radiohead's "Idioteque" 65% to 35%. 50 Cent's "In da Club" had an approximate 40% lead over Wilco's "I Am Trying to Break Your Heart," and Jay Z's "99 Problems" was wiping the floor with 30% over "Last Nite" by The Strokes. (And it continues: Lil Jon & Ludacris over LCD Soundsystem, Lil Wayne over Animal Collective, Kanye West over Frank Ocean…)
I know there are a lot of hip-hop fans in this here Internet-reading world and that most everyone (myself included) goes nuts when one of the aforementioned winning artists comes into rotation at a dance party. But are those songs really better than the ones by our indie rock bands? I venture to guess that the voting public is relying more on nostalgia to make their picks than an unbiased appraisal of the songs themselves. Why do we love "Hot in Herre"? Because we danced to it with the hot delegate from Denmark at the closing party of the Model UN conference in 10th grade (oh, was that just me?). Does that make it "better" than "Idioteque"? Eh… 
Perhaps unsurprisingly, the rock groups who have managed to triumph over hip-hop opponents — The White Stripes, Franz Ferdinand, and The Killers — saw the same sort of blockbuster success during my age group's formidable years as Nelly and the rest of them. And as such, you come to realize that you really can't divorce songs from the personal associations and sense memories they elicit. And, maybe more importantly for Grantland's poll, that children of the late '80s/early '90s (and their obsession with nostalgia for the recent past) rule the web.
More:
All the People Lady Gaga Imitated in Her Video for 'Applause' 
Justin Timberlake Doesn't Dance Enough in 'Take Back the Night' 
Miley Cyrus' 'We Can't Stop' By the Numbers 
Follow @Hollywood_com
Follow @abbeystone
---
From Our Partners:


40 Most Revealing See-Through Red Carpet Looks (Vh1)


15 Stars Share Secrets of their Sex Lives (Celebuzz)