Bethenny Frankel and Jason Hoppy Split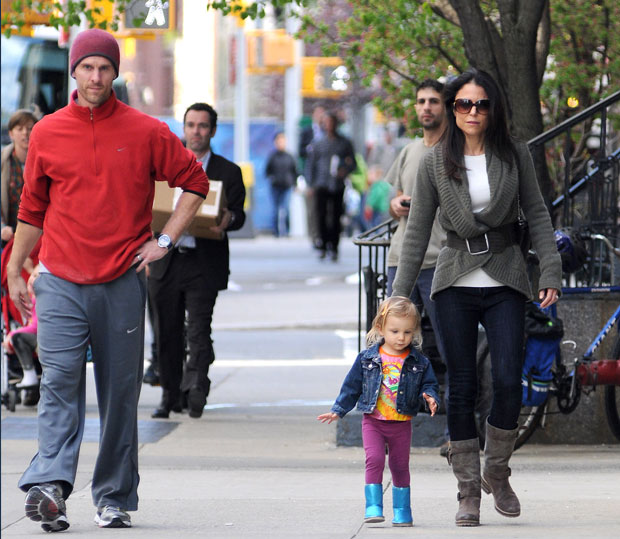 Man, sometimes reality bites. And sometimes, it bites back. So seems to be the case with former Real Housewives-turned-breakout-star, Bethenny Frankel, who announced Sunday that her marriage of nearly 3 years to Jason Hoppy, is ending. A rep for the mogul confirmed the news to Hollywood.com
"It brings me great sadness to say that Jason and I are separating," Frankel explained in a statement. "This was an extremely difficult decision that as a woman and a mother, I have to accept as the best choice for our family. We have love and respect for one another and will continue to amicably co-parent our daughter who is and will always remain our first priority. This is an immensely painful and heartbreaking time for us."
Frankel is most notably known for her stint on The Real Housewives of New York, her former television homestead on Bravo, but broke out on her own when the rise in popularity from her Skinnygirl line of products took off. Since then, she has gone on to pen four books, star in two shows on Bravo (Bethenny Getting Married? and Bethenny Ever After) before striking out on her own on a nationally-syndicated talk show, named (you guessed it! you smartypants!): Bethenny. The mom of 2-year-old Bryn Hoppy took to Twitter early Sunday to share her grief.
I am heartbroken. I am sad. We will work through this as a family.
— Bethenny Frankel (@Bethenny) December 23, 2012
Hollywood.com has reached out for comment from Jill Zarin (because obviously), but had yet to hear back at the time of publication.
Are you surprised or saddened by the news of Bethenny and Jason's split? Let us know in the comments!
[Photo Credit: Wenn]
Follow Alicia on Twitter @alicialutes
More:
A Holiday Gift Guide Using Only 'Real Housewives' Products
Bethenny Frankel's 'Saved By The Bell' Past Revealed! — PIC
Bethenny Frankel: I Want Mila Kunis To Play Me In My Movie
You Might Also Like:

20 Hottest Bikini Bodies of 2012: Megan Fox and More!