Blake Lively's Lifestyle Company: Will It Be Another Goop?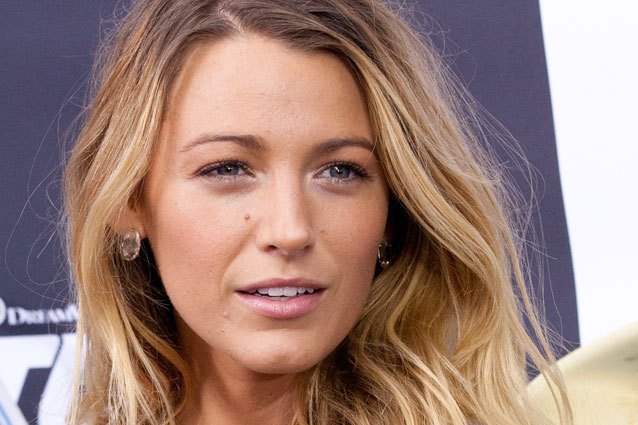 As if being a successful actress, fashion muse, and wife to Ryan Reynolds weren't enough, Blake Lively is adding one more title to her resume. The blonde beauty is launching a lifestyle company that will likely cover fashion, food, travel, and home decor. "It's something that will be launching in a few months and that I'm really, really thrilled about," Lively gushed. "The main element of it is that it's about storytelling and it's about living a very one-of-a-kind, curated life, and how to achieve that. There's nothing like it out there — it's without a genre."
That might be a stretch, as entrepreneurial stars like Gwyneth Paltrow and Martha Stewart have also created lifestyle brands with their own unique visions. Perhaps Lively is joining the ranks of her fellow like-minded blondes but specifically targeting her own generation. Regardless, it sounds suspiciously similar to already-established lifestyle companies, especially Goop. Paltrow's site features recipes, styling tips, travel notes and wellness advice. Lively often mentions her cooking skills to the press, we all know she has impeccable style, and she recently shared her experience with decorating her home in Bedford, NY, with Lucky magazine. Wonder what her lifestyle site is going to be about.
Lively went on to say, "I have so many passions outside of acting and things that I grew up being good at and that I don't utilize when acting. Acting was something that my family did so I just kind of got into it by default, but there was so much that I cultivated, thinking that I wouldn't be an actor." Girl, we get it. You're good at stuff. You've won in life, but do we really need to be force-fed your way of living? If it's anything like Goop, it'll be filled with crocodile shoes we can't afford and duck ragout recipes we can't allow ourselves to eat if we want to look like the very inspiration behind the lifestyle. Not to mention, one company's unrealistic advice is more than enough.
Still, it remains to be seen how Lively's new venture will turn out. Maybe she'll make good on her promise that it'll be like nothing out there. Maybe it'll offer advice real humans can follow. Only time will tell, but either way, somewhere Gwyneth Paltrow is shaking her head and thinking, "How cute."
More:
Superheroes Take Over TV
Lois Wouldn't Have Put Up With Heisenberg
NBC and CNN Drop Hillary Clinton projects
---
From Our Partners:


40 Most Revealing See-Through Red Carpet Looks (Vh1)


15 Stars Share Secrets of their Sex Lives (Celebuzz)