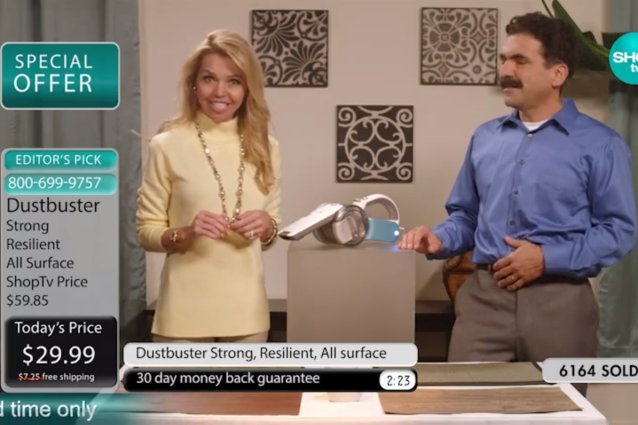 bobdylan.com
In what is clearly today's best time waster, Columbia Records has just released a website showcasing an interactive music video for Bob Dylan's "Like A Rolling Stone." Directed by inventive young commercial director Vania Heymann, the site features 16 different streams of the song that the viewer flips through like you're surfing through TV channels, all of which feature actors and TV personalities lip-synching Dylan's embittered 1965 hit. Well, 15 of them do: one "channel" is a rare clip of Dylan performing the song live with The Hawks on their 1966 tour, which is spellbinding just by itself.
Brilliantly, Heymann resisted the urge to enlist A-list stars for the project, which would defeat the essential quotidian nature of the project. There are people you'll recognize — Marc Maron, Drew Carey, even Duck Dynasty star Si Robertson — but just as when you're really flipping channels, most of these people will be pretty much, to quote Himself, complete unknowns.
The video is being released in conjunction with Columbia's mammoth Dylan box set, The Complete Album Collection Vol. 1, which includes all remastered versions of all 41 studio albums (yes, even 1973's contractual middle-finger Dylan, which is even worse than that Christmas album he did a few years ago) between 1962's Bob Dylan and last year's Tempest, plus two discs of non-LP tracks and rarities.