Bret Michaels Does Not Know the Difference Between Kim Kardashian and Eva Longoria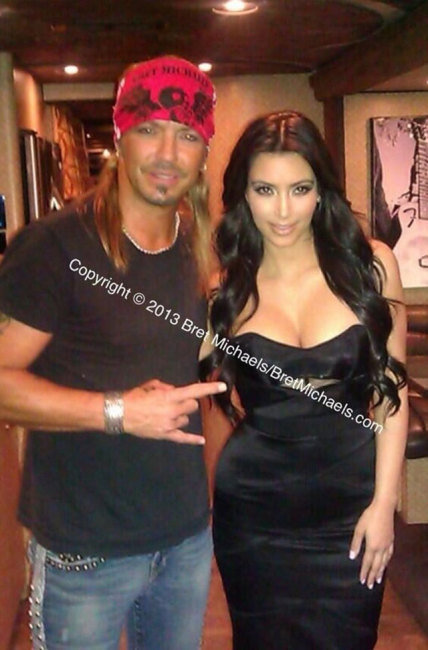 No one really expects Bret Michaels to be a genius. After all, the rocker-turned-Donald-Trump-acolyte-and-reality-star still holds onto that 'do from his hair metal days like they are the last strands he will ever grow from his scalp (they are). But he can't even tell the difference between Eva Longoria and Kim Kardashian.
Today, which is Bret's birthday, he tweeted a happy birthday wish to his birthday twin Eva Longoria. The problem is he attached a picture of himself smiling with Kim Kardashian that was taken of the two at a charity event in 2011 instead. (The tweet has since been deleted and replaced with one that doesn't include the picture.) I mean, they both have long black hair, wear far-too-revealing clothing, were married to basketball players for a very short time, and they were both on TV shows that I used to love but don't really care about anymore. Hey, nevermind. We totally understand the mistake. 
Wishing a #HappyBirthday to @evalongoria. Hope your day rocks!

— bretmichaels (@bretmichaels) March 15, 2013
Follow Brian Moylan on Twitter @BrianJMoylan
---
You Might Also Like:


15 Oscar-Winning Nude Scenes


Topanga's Revealing Lingerie Shoot: Hello '90s!