BuzzWatch Video: Horror Movie Trivia
What is it about haunted cabins, vengeful savages, rampaging demons, and gallons upon gallons of blood that we actually love? For whatever reason, the horror genre stands as an industry kingpin, pulling in heaps of viewers with every chilling release. The latest video from BuzzFeed takes a look at one of Hollywood's most lucrative subsets, offering bits of trivia about some of our favorite spooky titles: Evil Dead, The Texas Chainsaw Massacre, Friday the 13th, Cabin Fever, and a few more.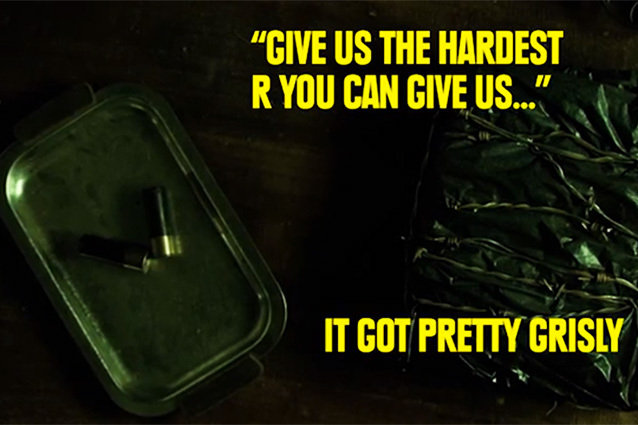 BuzzFeed
With facts about gore, monsters, and vicious attack dogs, the video offers some interesting factoids to anyone who enjoys a good nightmare-inducing flick. Check it out, and peruse Netflix for something particularly startling (or catch You're Next in theaters now).
More:
BuzzWatch: The Unsolved Mysteries of Willy Wonka
BuzzWatch: Surprising Movie Trivia
BuzzWatch: Guess the Famous Children's Book
Follow @Michael Arbeiter
| Follow @Hollywood_com
---
From Our Partners


Battle of the Bikini Bodies (Celebuzz)


Complete Guide to Strippers in Movies and TV (Vh1)