There's a Comedic Difference Between Dakota Johnson and Her Stunt Double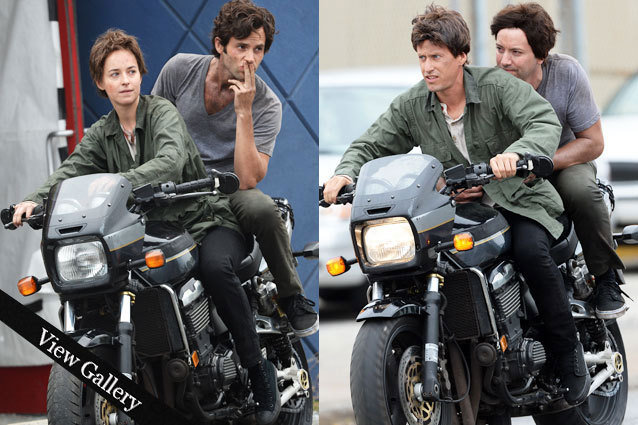 Splash News (2)
Read or watch any Shakespearean comedy, and you'll notice a running theme of women disgusing themselves as men. Well, on the set of the upcoming adaptation of Cymbeline, things have been taken one step further. That's becuase Dakota Johnson's stunt double is a man, doubling for a woman, who is playing a woman disguised as a man. Confused yet? We don't blame you. 
In fact, like all of the Bard's plays, the photo raises a great deal of questions — will he be doing her stunts in Fifty Shades of Grey as well? Why does that brown wig look so terrible on both of them? Most importantly, does anyone else think that Penn Badgley's double looks a bit like Jimmy Fallon? 
We might not have the answers to those questions, but we do have plenty more double trouble in our gallery of celebrities and their stunt doubles, below. 
GALLERY: 17 Celebrities and the Stunt Doubles 
More: 
Charlie Hunnam Feels 'Tangible Chemisty' With 50 Shades of Grey Costar
Is Dakota Johnson Right for Anastasia Steele?
'50 Shades of Grey' Screenwriter May Adapt 'The Little Mermaid'
---
From Our Partners:


A Complete History Of Twerking (1993-2013) (Vh1)


15 Stars Share Secrets of their Sex Lives (Celebuzz)