16 Celebrities Who Had the Best and Worst 2014
As 2014 comes to an end, we are looking back at the year in pop culture. Some celebrities had a breakout year or continued their success, while others saw their professional or personal lives go downhill. Here are the celebs who had a great 2014…and those who didn't.
BEST
1. Jimmy Fallon
The late-night host took over The Tonight Show in February, bringing his contagious enthusiasm to a larger audience. He and his wife also welcomed their second daughter, Frances. Oh, and he was just named Entertainment Weekly's Entertainer of the Year!
2. Chris Pratt
Parks and Recreation fans already knew Chris was adorable and hilarious, but Guardians of the Galaxy put him on the map as an action hero (and total stud). 2015 is looking good for Pratt too, if Jurrasic World is any hint.
3. Taylor Swift
Her album may be called 1989, but Taylor absolutely dominated 2014. From selling millions of records to hanging out with her posse of celebrity BFFs, the singer was everywhere.
4. Matthew McConaughey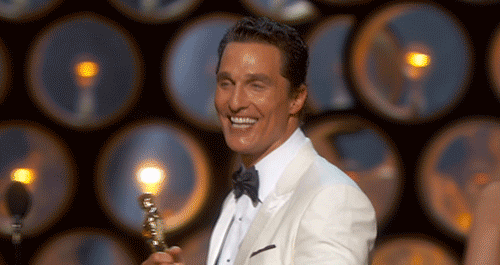 GIPHY
He started out the year winning an Oscar, starred in True Detective, and then blew our minds in Interstellar. The Mcconaissance is still in full swing, and we're alright, alright, alright with that.
5. Lupita Nyong'o
Another Oscar winner this year, Lupita wowed audiences with her film debut in 12 Years a Slave, and was cast in one of next year's most anticipated films, Star Wars: The Force Awakens.
6. Shailene Woodley
The actress was the queen of book adaptations this year, starring in the first Divergent movie and then making us all cry as a teen with cancer in The Fault in Our Stars.
7. Iggy Azalea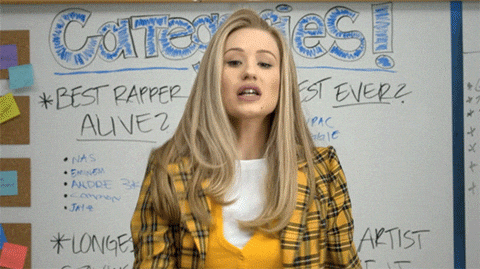 GIPHY
Iggy was on the radio constantly this summer, both with her single "Fancy" and her collaboration with Ariana Grande on "Problem." The Australian became the first artist since The Beatles to have the number 1 and 2 Billboard Hot 100 songs at the same time with their first two hits.
8. Neil Patrick Harris
masterofpossimpible.tumblr.com
NPH had a banner year, finishing his nine-year role as Barney Stinson in How I Met Your Mother, winning a Tony for the lead in Hedwig and the Angry Inch, and getting married to longtime partner David Burtka. And oh yeah, he also got named the host of next year's Oscars.
WORST
9. Shia LaBeouf
www.allgenxyz.com
The actor displayed some peculiar behavior this year, wearing a paper bag over his head to a film premiere, staging a strange performance art piece, and getting arrested for causing a disturbance at a performance of Cabaret.
10. Amanda Bynes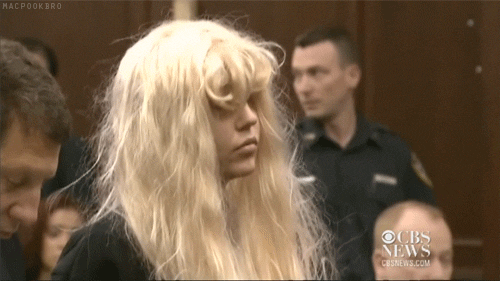 GIPHY
The former child star's troubles continued in 2014, as she was arrested for a DUI in September and admitted to a psychiatric facility shortly after. Let's not even dive into those Twitter rants, as it's too sad and messy to write about.
11. Bill Cosby
cosbygifs.tumblr.com
A series of rape allegations changed our view of the former sitcom star.
12. Robin Thicke
micdotcom.tumblr.com
The singer has fallen far from the 2013 success of his hit "Blurred Lines." 2014 brought lawsuits and accusations about his writing. His album Paula, a desperate (and creepy) attempt to win back his estranged wife Paula Patton, was a flop. 
13. Justin Bieber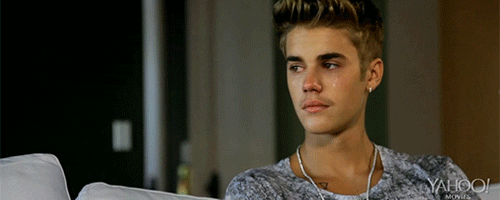 GIPHY 
Justin didn't release a new album this year, instead encountering a number of legal problems. He was arrested twice, as well as charged with vandalism. And worst of all, he totally screwed things up with Selena Gomez.
14. Gwyneth Paltrow
rpgifsearch.tumblr.com
In March, the actress announced her separation from Coldplay singer Chris Martin, her husband of ten years. Unfortunately, the public responded by making fun of her and the phrase she used to describe their separation, "conscious uncoupling."
15. Teresa Giudice
realitytvgifs.tumblr.com
The Real Housewives of New Jersey star and her husband pled guilty to fraud charges, and she was sentenced to 15 months in prison.
16. James Franco
www.buzzfeed.com
After lashing out at a New York Times critic for a mild criticism of his performance in Broadway's Of Mice and Men, the actor made headlines again by sending suggestive Instagram messages to a 17-year-old girl.
To everyone who had a good year, congratulations! To those who didn't, 2015 is almost here.