Celebrity Musings: Twitter Roundup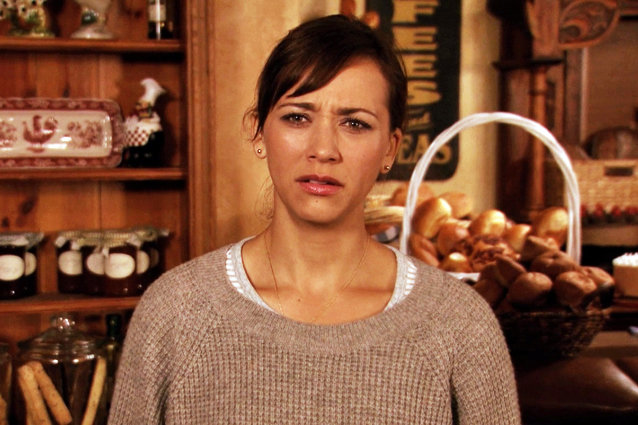 NBC
Some celebrties like to use Twitter as their creative writing class and can spout off some truly random tweets. This week's stars, however, took to Twitter to muse about the intracacies of life, like unconditional love, being kind to your fellow humans, and Beyoncé (because of course). Rainn Wilson also took the time to ask the one question that everyone in the world has been asking.
Stephen Colbert
Remember, kids: cocaine-buying Rep. Trey Radel was into hip-hop, so let this be a warning about the dangers of the Congressional lifestyle.

— Stephen Colbert (@StephenAtHome) November 21, 2013
Those Congressman are so hard. 
Anna Kendrick
There are Beyoncé songs and there are the song we listen to in between Beyoncé songs. #MakeupTrailerMorningTruths

— Anna Kendrick (@AnnaKendrick47) November 16, 2013
Not positive, but guessing that Anna's a Beyoncé fan?
Dwayne Johnson
Put in the work & kill 'em with kindness…or your bare hands. (kindness is less messy). #FinishStrongFriday

— Dwayne Johnson (@TheRock) November 22, 2013

If someone would know, it'd be The Rock.
Rashida Jones
The most disturbing thing a person can say to another person is 'do you like to party'

— Rashida Jones (@iamrashidajones) November 21, 2013
Rashida gives us the ultimate of all truths! Those 5 words are never not suspect.
Katy Perry
Yes, unconditional love sometimes feels like being hit by a car… Or being on fire… How does it feel to you?

— Katy Perry (@katyperry) November 20, 2013
Take a gander, kids – this is what starts going through your mind when you date John Mayer.
Rainn Wilson
Why isn't Suri Cruise on twitter yet?

— RainnWilson (@rainnwilson) November 23, 2013
Exactly!!