Celebs That Take Forever To Get Hitched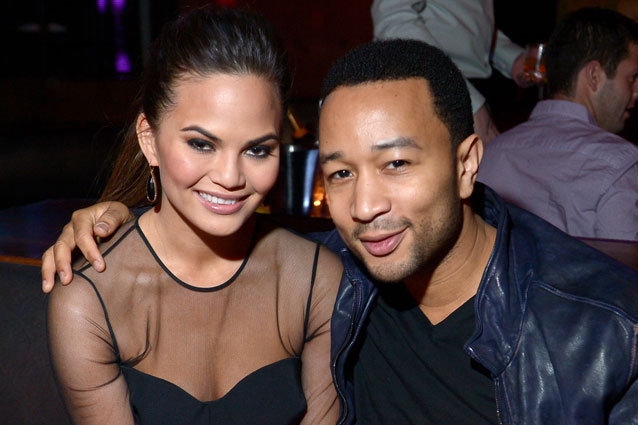 Michael Loccisano/Getty Images
There's absolutely nothing wrong with preferring to not get married and just stay in a committed relationship with your partner instead, which is what many people in Hollywood choose to do. It's one thing to just be dating, though, and a whole other thing to get engaged, which implies that you will be marrying. Some celebs seem to like the title of "fiance" more than turning it into "spouse," and would rather be engaged for years than actually tie the knot.
Lebron James of the Miami Heat recently married his high school sweetheart, Savannah Brinson, after a 2 year long engagement (and a relationship since high school), and John Legend finally married girlfriend of 4 years and fiancé of 3 years, Chrissy Teigen, on the same day as James and Brinson, no less. Though they finally got hitched, there are still some celebs who aren't yet ready to put a wedding ring on it.
Jessica Simpson & Eric Johnson
Jessica Simpson has been engaged to retired NFL-er Eric Johnson since 2010 and they already have 2 kids together, Maxwell Drew and Ace Knute Johnson. To be fair to Simpson, though, it is difficult to try on dresses and plan out weddings when you've been pregnant and/or popping out kids for most of the relationship.
Taran Killam & Cobie Smulders
Cobie Smulders and Taran Killam are actually married now, but they still took their sweet time doing it. Engaged in 2009, the pair waited for 3 years (and the birth of their daughter) to finally tie the knot.
Kate Hudson & Matthew Bellamy
Like her parents, Kate Hudson is living the non-married life with Muse frontman Matt Bellamy. Unlike her parents, though, Hudson has been engaged since 2011. There's been no date set for their wedding as of yet, but we hope these crazy kids can make it last.
Angelina Jolie & Brad Pitt
Angelina Jolie and Brad Pitt have been together for 8 years. Though they initially claimed that they wouldn't get married until gay people were allowed to marry too, the couple announced their engagement in 2012. Considering it took them 7 years to even get engaged, it'll probably be another 7 for the actual wedding. Don't hold your breath, peeps!
More:
Why Do We Love Agent Coulson So Much?
'Grace of Monaco' Bumped to 2014 Because Politics
The TGIF Shows That Defined Your Childhood
---
From Our Partners:


40 Most Revealing See-Through Red Carpet Looks (Vh1)


15 Stars Share Secrets of their Sex Lives (Celebuzz)