Celebs Take Government Shutdown to Twitter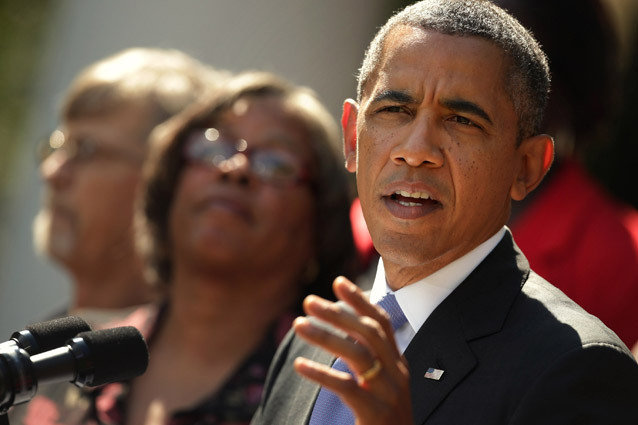 Chip Somodevilla/Getty Images
The government may be down for the count but it's been taking over Twitter for the last three days and who better to comment on it than our favorite politically-savvy celeb tweeters? Here's some of the few that provided a chuckle during this dark time in our nation:
Snoop Dogg
@SnoopDogg: Tha #governmentshutdown N Im gonna smoke sumthin
Grace Helbig
@gracehelbig: JUST SAW A PIC OF SELENA GOMEZ PUMPING HER OWN GAS. #governmentshutdown
Michael Schur
@KenTremendous: Dude, bro, the Republican Party is KILLING it* right now! * = The Republican Party
Patton Oswalt
@pattonoswalt: Wait, how do we know when the government cones back? Does the EBS begin blasting "Backstreet's Back"?
B.J. Novak
@bjnovak: I hope everyone's 100% clear on the difference between a government shutdown and "The Purge"
Seth MacFarlane
@SethMacFarlane: One's against health care for the poor… The other's against mental health care for anybody: Cruz/Cruise in 2016
Paul Scheer
@paulscheer: .@RealCapnCrunch How's the Govt Shutdown affecting you? Who will harvest Crunch Berries in this tough time.
Marc Ambinder
@pourmecoffee: Note to the countries we have and will invade: Focus on the brochure and not what's happening with us now.
Ellen DeGeneres
@TheEllenShow: It's day 2 of the government shutdown. The WiFi signal in my office has been patchy all morning. Coincidence? Probably.
Rainn Wilson
@rainnwilson: So there's no speed limit now, right?
More:
Celeb Inspired Halloween Costumes
Celebrity Parents Gone Wild
Awesome Celebrity Websites
---
From Our Partners:


40 Most Revealing See-Through Red Carpet Looks (Vh1)


15 Stars Share Secrets of their Sex Lives (Celebuzz)