Five Things That Are Less Threatening Than Charlie Sheen Mentoring Lindsay Lohan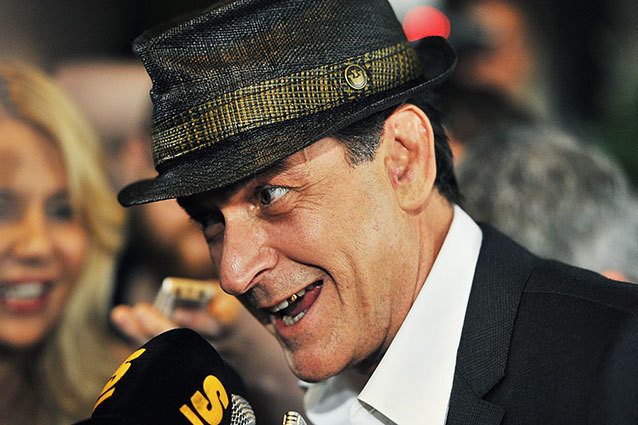 This is how the world will end. Charlie Sheen told TMZ on Saturday that he thinks he can steer Lindsay Lohan in the right direction. This, my friends, is what we call a red alert. 
"She can continue to hang out with her dress shredding club buddies, or turn to me for some advice from a guy who's been down the road as well as every other side trail on the journey," Sheen tells the gossip site. Well, he's got a point, but that doesn't make us feel any safer.
RELATED: Lindsay, You Can't Mentor Young Girls
The duo became friends after working on Scary Movie 5 together, and as was reported earlier this month, they'll strike up their onscreen partnership once more with a storyline on Sheen's FX comedy Anger Management. And while Sheen is technically "reformed" we were burned just a little too much last time he claimed to have gotten it together. Add to that Lohan's numerous cries of her latest personal renaissance, and you've got a recipe for disappointment. 
In fact, there are troublesome happenings that are less worrisome than these two knuckleheads working together to get it right. 
1. Dennis Rodman palling around with North Korean leader Kim Jong Un: Look, it's not great. But really, Rodman's whereabouts are about as relevant to the U.S. as the mission to teach our kids that pizza is not a vegetable.
2. The multiplying discoveries of horse meat in fast food: Hey, at least the U.S. supply of McDonald's Chicken McNuggets is okay… for now.
RELATED: Sheen Thinks He Could Guide 'Idol' Contestants
3. Presidents Obama's biggest impact recently is angering various nerd factions over a misguided Sci-Fi reference: You guys know he was trying to tell us about the fate of our nation, right?
4. Ben Affleck shaved off his glorious beard: Why, Ben? WHY?
5.  The fact that no one, including congress, seems to understand the sequester: So basically, we're f**ked. 
Follow Kelsea on Twitter @KelseaStahler
[Photo Credit: Aaron Vincent Elkaim/AP Photo]
---
From Our Partners:


Justin Bieber Celebrates 19th Birthday, Loses His Pants (Vh1)


60 Celebrity Bikini Bodies: Guess Who! (Celebuzz)