Chris Pratt Does His Best Eminem Impression and More Highlights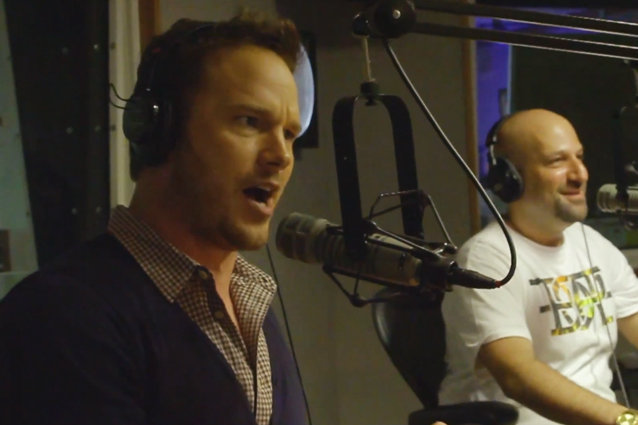 YouTube/Whoo Kid
Here are this week's highlights from VH1, Celebuzz, Flavorwire, and Hollywood.com.
Will the real Star-Lord please stand up?
Chris Pratt sure has the superheroics down, but who knew his rap game was so impressive? Head over the VH1 to hear the Guardians of the Galaxy star's flawless rendition of Dr. Dre and Eminem's "Forgot About Dre."
Queen Bey the prophet
It really is Beyonce's world. We're just living in it. Flavorwire dishes on a 2006 interview with the R&B diva that essentially predicts her current world domination.
The young and the beautiful
The kids are taking over! Check out Celebuzz's list of 17 young models with famous parents.
Netflix, just tell me what to watch already!
Having a hard time choosing what to binge next? You're not alone. Hollywood.com has a list of 8 Netflix categories that need to exist.