Coming to Carnegie Hall: Meryl Streep and Channing Tatum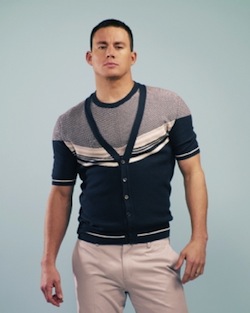 Channing Tatum is a man of many talents, but the only ones we're aware of are acting, modeling, and stripping. Apparently you can add singing to that list, because the 21 Jump Street star is set to take the stage at Carnegie Hall for Sting and his wife Trudie Styler's biennial Rainforest Foundation concert.
Tatum will be joined by another performer who isn't known for her musical talents: Meryl Streep. However, it isn't as much of a stretch to picture Streep crooning onstage. The three-time Oscar winner belted out tunes in several films, including Silkwood, A Prairie Home Companion, and Mama Mia!.
In addition to Channing and Streep, quite a few musicians will be on hand. Elton John, James Taylor, Rosanne Cash and Jennifer Hudson, are all set to perform at the April 3 concert.
Source: Huffington Post