Composer Marvin Hamlisch Dies at 68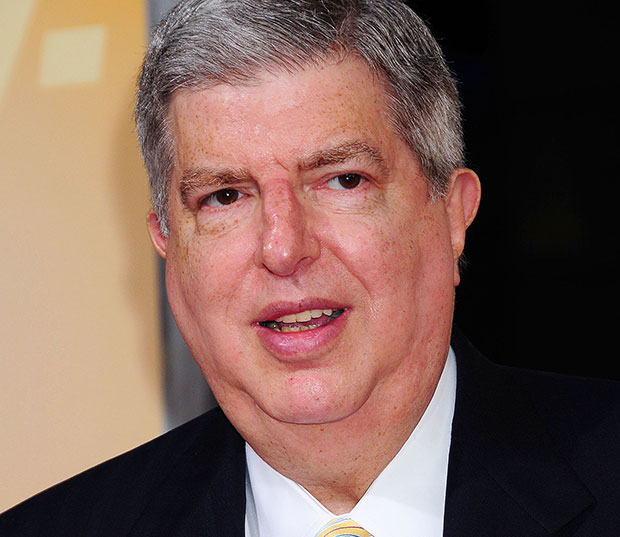 Hollywood and Broadway has lost a legend: Marvin Hamlisch, the celebrated composer behind such masterpieces as the beloved Broadway staple A Chorus Line and the score for classic films including The Sting, Sophie's Choice, The Way We Were, Bananas, Ice Castles, and Ordinary People has passed away at the age of 68. 
According to a statement released by Hamlisch's publicist to the
Associated Press
, the Oscar, Tony, Grammy, Emmy, Golden Globe, and Pulitzer Prize-winning artist died on Monday, August 6 in Los Angeles after a brief illness. No other details were given. He recently penned the score to a musical of 
The Nutty Professor
, which, according to his publicist he was scheduled to fly to Nashville this week to see in production. 
Hamlisch, a Julliard graduate, ran the pop culture gamut from Hollywood to Broadway and beyond. In addition to the more than 40 films that he scored (including, most recently, 2009's The Informant!) and his famous Broadway efforts (in addition to A Chorus Line, he also wrote the music for The Goodbye Girl and Sweet Smell of Success) the prolific star wrote pop hits for the likes of Aretha Franklin and Barbra Streisand (the timeless theme song to "The Way We Were"); appeared on screen (he played himself in the romantic comedy How To Lose a Guy in 10 Days); and was a principal pops conductor for symphony orchestras in Pasadena, New York, Pittsburgh, Milwaukee, Dallas, Seattle and San Diego. His final film score was for Steven Soderbergh's The Informant!.
According to the
Los Angeles Times
, Pasadena Symphony and Pops President Melinda Shea said Hamlisch's death was unexpected. "He'd pulled a back muscle recently, but there was nothing serious. He had some really wonderful new endeavors," Shea told the Times, adding, "It's just such a tragedy that this has happened, when he was still so young."
Hamlisch, who famously caught the eye of Gilda Radner's nerdy Lisa Loopner on Saturday Night Live, is survived by his wife of 25 years, Terre Blaire who he resided in New York with. On his official website there's a quote from Hamlisch that reads, "Music can make a difference. There is a global nature to music, which has the potential to bring all people together. Music is truly an international language, and I hope to contribute by widening communication as much as I can." It's safe to say with the unparalleled legacy he leaves behind, Hamlisch did just that. 
More: