Is Anyone Shorter Than Daniel Radcliffe?
We all know that when famous sprite Daniel Radcliffe should have been going through his growth spurt he was too busy earing $17 quintrillion to bother with, you know, growing up. Unlike Peter Pan, he's matured but – how can we put this politely – he's short. There was evidence of this everywhere last night at the Oscars, where he seemed to be the smallest person in teensy tiny Hollywood. 
He was shorter than notorious dwarf Ryan Seacrest.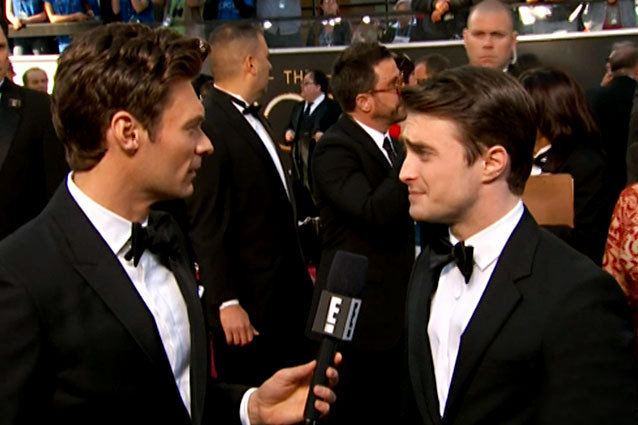 He was shorter than diminutive Entertainment Weekly editor Jess Cagle.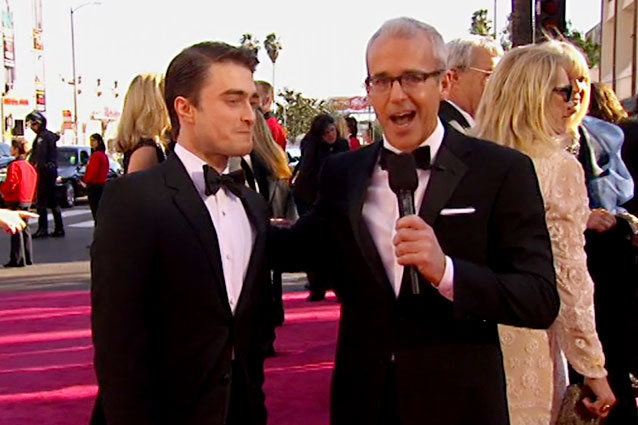 He was shorter than both average Seth MacFarlane and Joseph Gordon-Levitt (aka, the threeway of my dreams).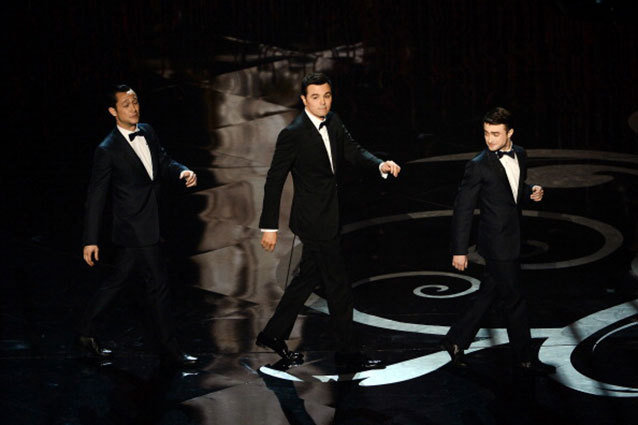 Even though she was wearing heels, Les Misérables' (soon-to-be-forgotten) ingenue Samantha Barks towered over him at the Vanity Fair Oscar party.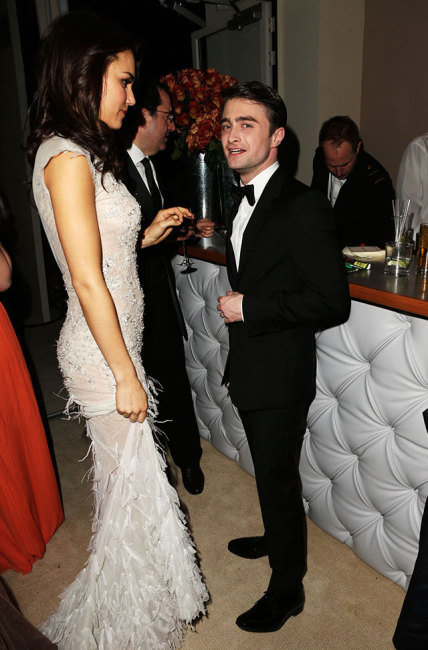 So, is there anyone who is actually shorter than the boy who lived (but didn't grow)? There isn't any photographic evidence of it from last night, but we have some contenders from the Oscars. 
Quvenzhané Wallis.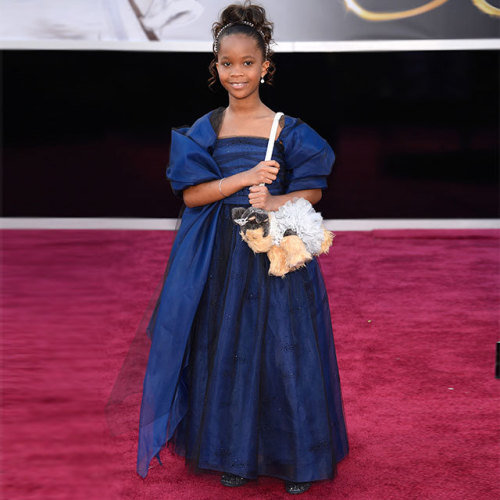 Both Kristin Chenoweth and Bradley Cooper's mom.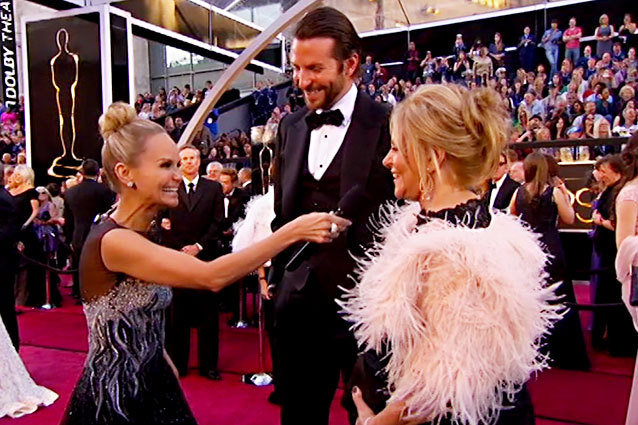 And, of course, Ted.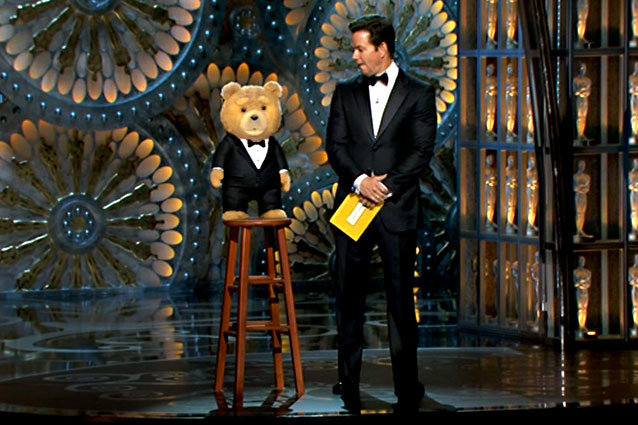 Follow Brian Moylan on Twitter @BrianJMoylan
[Photo Credit: ABC(5); E!; Kevin Mazur/WireImage]
---
Oscars 2013 Special Coverage
---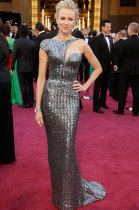 Oscars 2013 Best Dressed: PICS!
• Anne Hathaway: Oscar's Worst Dressed?
• Seth MacFarlane's Opening: How'd He Do?
• Adele's Performance Gets Mixed Reviews
• 15 Oscar-Winning Nude Scenes
• What Happened to Renee Zellweger's Face?
• Oscars 2013: The Full Winners List
• Why Kristen Stewart Was on Crutches
---
From Our Partners:


25 Most Scandalous Celeb Twitpics (Vh1)


33 Child Stars: Where Are They Now? (Celebuzz)