Dina Lohan: Lindsay Is 'Screwed Up' Because She Witnessed Parents' Abuse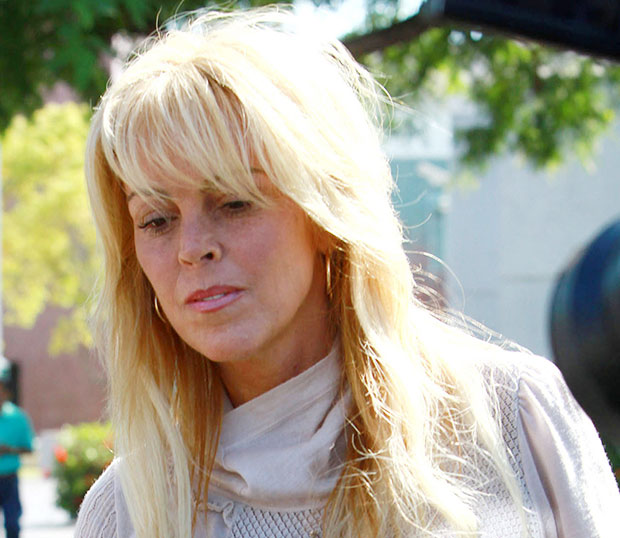 Dina Lohan, mother of Lindsay Lohan, blames her tumultuous relationship with her ex-husband Michael Lohan for Lindsay's troubled young adulthood. "Lindsay saw her dad abuse me — that's why she's so screwed up," Dina tells the New York Daily News. "She saw a lot of crazy stuff. I want the world to know the root of her problems."
According to Dina, her marriage to Michael (which ended in 2007) was filled with instances of domestic violence. "Michael beat the hell out of me," she says. In her interview with the Daily News, Dina talks specifically about one instance that landed her in the hospital in 1986. (According to the Daily News, medical records show that Dina was indeed treated for "blunt trauma" to the face on Dec. 4, 1986.)
Dina notes that it was a photo taken after the incident that put Lindsay over the edge. "When Lindsay saw the photo, she was furious," said Dina. "She said, 'Tell the world! Talk about it!'" Now, Entertainment Tonight has gained exclusive access to the photo Dina mentions (also seen below) as well as others, which show a bruised Dina holding baby Lindsay.
Michael Lohan, meanwhile, denies Dina's report. He describes the night in question to the Daily News: "I came in at 2 o'clock in the morning after being out with some friends. I walked in and she hit me with an ice tray. With the back of my hand I slapped her in the face. Yes, it did happen in 1986. Were there any charges? No, not at all. I had a big black and blue on my neck from her."
While Michael's claims shift some of the blame off of himself, they don't exactly absolve his behavior — nor does he deny that the fight happened. It would take a psychologist (or 12) to confirm Dina's theory regarding her daughter's troubles, but it seems apparent that the Lohans' was not the happiest of homes.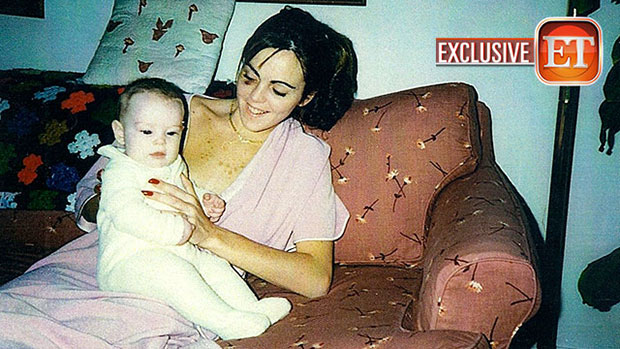 Follow Abbey Stone on Twitter @abbeystone
[Photo Credit: Wenn, ET]
More:
Lindsay Lohan's Drama Leaves Little Time for Design on 'Million Dollar Decorators'
Lindsay Lohan's Probation Revoked, Probation Violation Hearing Set
Could Lindsay Lohan's Latest Arrest Put Her Behind Bars?

30 Hottest Lingerie Scenes from the Past 30 Years (Celebuzz)