Donna Summer, Music Legend, Dies at 63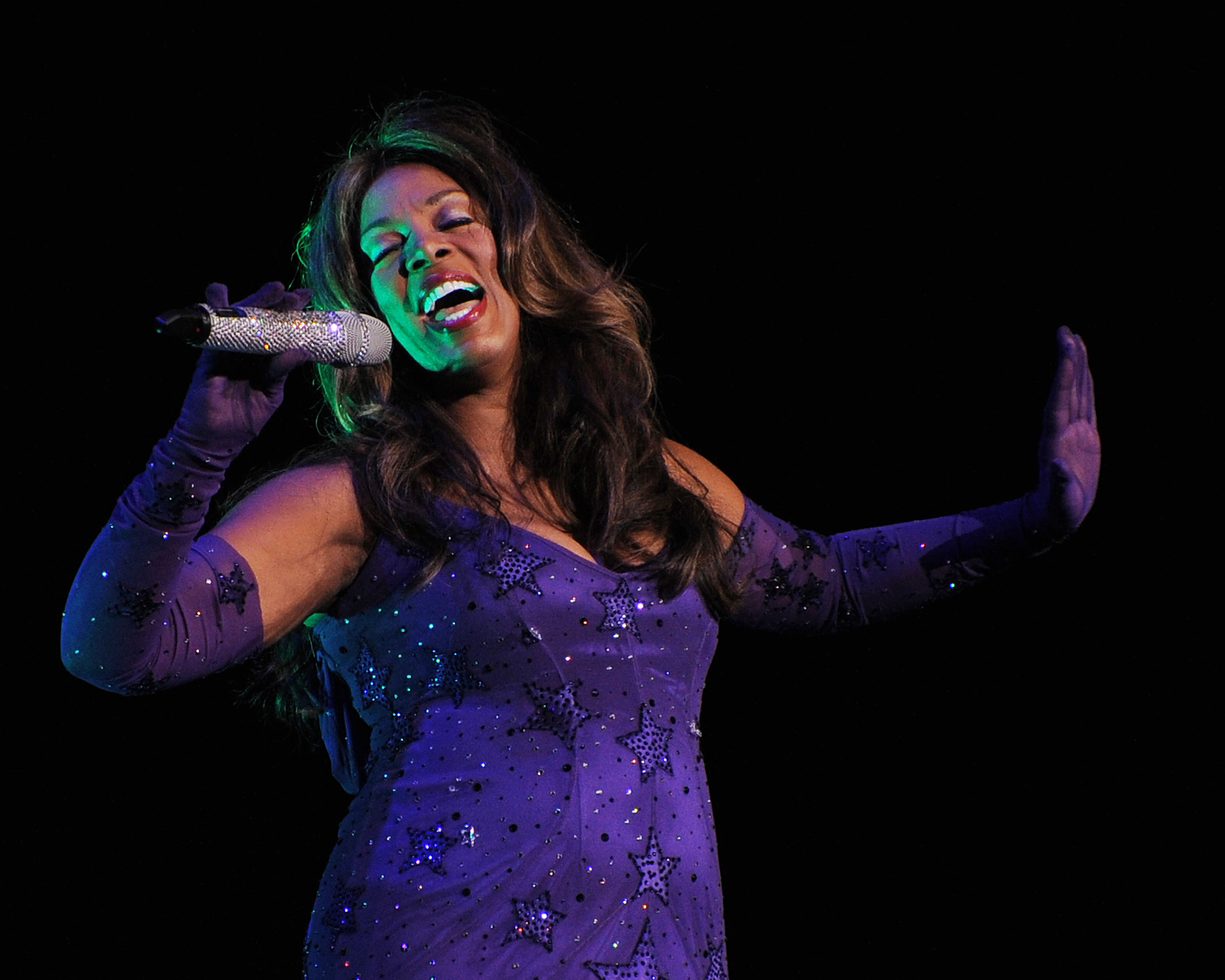 Donna Summer, a five-time Grammy Award winner, died on Thursday morning after losing her battle to cancer, TMZ reports. According to the report, the 63-year-old singer was in Florida when she passed away.
Summer's family confirmed the sad news with a statement. "[We] are at peace celebrating her extraordinary life and her continued legacy," the statement reads according to USA Today. "Words truly can't express how much we appreciate your prayers and love for our family at this sensitive time."
Summer first rose to fame in the 1970s disco era with songs like "Last Dance" and "Bad Girls." (Prior to breaking out on her own, the singer sang back up for Three Dog Night.) In the '80s, she released a slew of popular albums including She Works Hard for the Money, The Wanderer, and the self-titled Donna Summer Greatest Hits. In 2008, she came out with her first studio album in almost 17 years, called Crayons, which included titles "Stamp Your Feet" and "I'm a Fire."
Summer's hits were famous for their sexually charged lyrics — content that clashed with her strict Christian upbringing. The musician didn't even have to sing words to make a controversial splash. In 1975, radio stations in the U.S. and oversees refused to play "Love to Love You Baby" due to Summer's suggestive groans in the song. Still, fans latched onto the catchy songs, and the singer became a favorite in discos across the country.
Not to mention on reality shows. In recent years, Summer participated as a guest judge on both America's Got Talent and Platinum Hit, and has seen her songs played on series like So You Think You Can Dance and American Idol. (She even sang on America's Got Talent with Prince Poppycock, who issued the following statement about Summer to Hollywood.com: "It's with a heavy heart to hear of Donnna Summer passing today. She was incredibly gracious to me with her time and advice. I still have her number in my phone for a lunch date we were to have in the future when our schedules permitted. I'll always cherish our time together , and forever treasure the memory of our duet. Heaven has one more singing angel.") Summer was also the first artist ever to have three back-to-back double albums reach No. 1 on the US Billboard chart. She also boasted four No. 1 singles within a period of 13 months.
[Photo Credit: DonnaSummer.com]
More: