Down the Rabbit Hole: Courtney Love Releasing Memoirs in Winter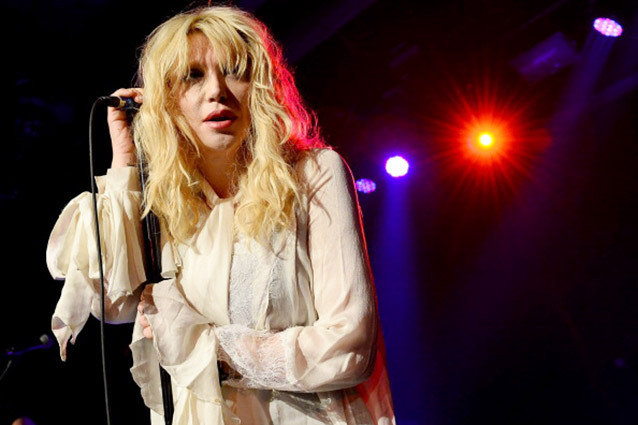 Getty Images/Ethan Miller
Sure, she may put the "mess" in "hot mess," but love her or hate her, Courtney Love is a bona fide rock star. To coincide with her upcoming LP later this year (with a working title of Died Blonde), Love will be releasing a 400-page autobiography, reportedly titled Courtney Love: My Story.
The memoirs will take a deep look into the life and times of one of the most notorious women in rock, including Love's drug use, stripper stint, and relationships with Kurt Cobain, Smashing Pumpkins' Billy Corgan, Nine Inch Nails' Trent Reznor, and Edward Norton. Don't expect Love to go into juicy, tabloid-worthy details, though – in an interview with Billboard magazine earlier this year, Love said, "[T]here's some salacious things about myself, but there's certainly no kissy-telly. I don't do kiss-tell. It's not that. In fact, you'd think I was the Virgin Mary from his book so far — but that doesn't mean there's not juicy parts in it. It's just juicy parts about ME, not other people."
Courtney Love as Virgin Mary? This already sounds amazing.
Love could've just written a book made up of her psycho tweets and we all could've died happy, but hopefully her memoirs will live up to their expectations of being a Bible of Crazy. Courtney Love: My Story is reportedly scheduled for release on December 15, just in time for Christmas. Don't front – you know you want this in your stocking.