Eddie Murphy Is Forbes' Most Overpaid Actor… AGAIN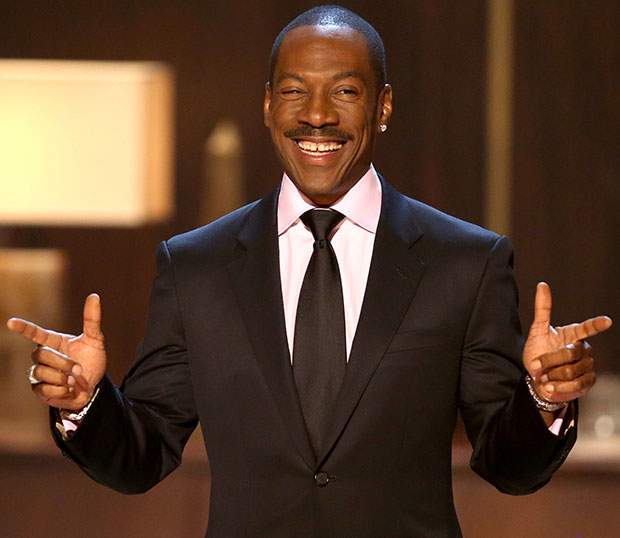 We can run hastily through the professional history of Eddie Murphy — touching on his ascension from edgy standup to big screen superstar, his transformation to family filmmaker, and to his eventual plummet to the caliber of output for which he is responsible these days. But it's all been discussed, analyzed, and mourned time and time again. But, despite the drivel he is presently churning out, Murphy will never lose the reverence his early days have earned him, still marshaling television tributes and high-paying roles. Mysteriously. See, Murphy tops the list of Forbes' Most Overpaid Actors in Hollywood for 2012, meaning that he earns the smallest intake for every dollar paid to him. If this news sounds strikingly familiar, it's because the same exact thing happened last year.
Two years in a row, Murphy has headlined this unflattering Forbes documentation, exhibiting a dwindling cinematic appeal with films like Tower Heist and A Thousand Words. For 2012, Forbes reveals that for every dollar Murphy is paid, he earns only $2.30 at the box office.
It's hard to believe that the comic giant of the 1980s would be in such short supply of the kind of humor that once made Raw, Coming to America, and the Beverly Hills Cop movies so quotable. His failing popularity, it seems, can be attributed instead to his film choices. The audiences for his recent movies like A Thousand Words, Imagine That, and Meet Dave seem to be nonexistent; they're too juvenile for adults seeking Trading Places-style humor, but not flashy and imaginative enough for today's hungry youth. Murphy needs to either return to his days of R-rated comedy, or go full-force in the other direction: Donkey's own Shrek spinoff series (I know, I know, but it'd make billions).
Others to top Forbes' list this year include Katherine Heigl (earning $3.40 to the dollar), Reese Witherspoon ($3.90 to the dollar), Sandra Bullock ($5 to the dollar), and Jack Black ($5.20 to the dollar).
[Photo Credit: Christopher Polk/Getty Images]
More:
Brandon T. Jackson is Your New 'Beverly Hills Cop'
A 'Book of Mormon' Star to Write 'Triplets' for Schwarzenegger, DeVito, Murphy
Redneckognize It! Honey Boo Boo is One of Barbara Walter's 'Most Fascinating People'

Harry Styles Spotted Outside Taylor Swift's Hotel Room The Morning After Their Date Night (PHOTOS)

Fall Bikini Bodies: The Good, The Great, The OMG (GALLERY)