Elizabeth Berkley Gives Birth: 7 Life Lessons from 'Saved by the Bell'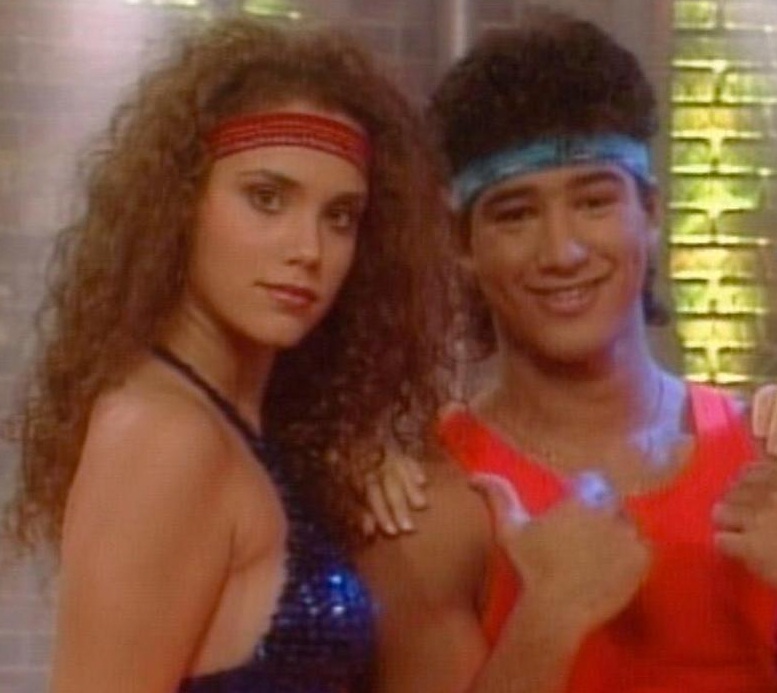 It's time to sing out gleefully in a stimulant-induced rendition of "I'm So Excited" — Saved by the Bell's own Jessie Spano, one Elizabeth Berkley, has given birth to her first child! And no, for the record, it's not Slater's.
People reports that Berkley, 40, and her husband Greg Lauren, 42, welcomed their son Sky Cole Lauren into the family on Friday, July 20. Although it'll be quite a while before young Sky Cole is old enough to get in the swing of this crazy world, he's bound to take a few lessons about growing up from the very same place the rest of us did: Saved by the Bell. And what better role model than his own mother? After all, she was Bayside High's salutatorian, a Columbia University grad, and one of the founding members of Hot Sundae. But of course, there are also a few of young Jessie's antics that Sky would be wise to keep from imitating. Here are a few pointers for the young Spano for the adventures he's bound to take.
Never Spend Cut Day with David Kriegel
Especially if you're already in a relationship with A.C. Slater. It doesn't matter how many global female presidents he's familiar with, or how passionate he is about protesting Styrofoam. You can't have your cake and eat it too, young Spano.
Always Tell the Truth About Killing Your Friend's Lizard
He'll find out anyway. Slater did. People with lizards tend to be very perceptive.
Never Let Your Evil Stepbrother Associate with your Friends
Even if Jessie's stepbrother Eric only showed up at Bayside for a brief period of time, he caused irrevocable damage.
Always Graciously Defer Acceptance of an Honorary Valedictorian Title
After Jesse Spano found out that was secretly labeled valedictorian only by her good pal Screech, despite his true right to the title, she disregarded humiliation and admitted the truth in front of the entire student body. It was the noble thing to do.
Never Injure Your Knee Before Filming the Rockumentary Episode
In 2009, Dustin Diamond released a book titled Behind the Bell, which revealed that Berkley had suffered injuries to her knee prior to filming the legendary rock opera documentary episode, featuring Casey Kasem. Television history, and she missed out.
Always Leave Your Bedroom Window Open for Neighbors to Crawl In Through
This might seem like a risky idea, but without this easy means of entry for neighbor/best friend Zack Morris, Jessie might have had to endure some pretty hefty turmoils on her own. Which brings us to the most important tip…
Never Take Caffeine Pills to Help You Study
This is a good lesson for everyone. It doesn't matter how much more efficient it makes you at pencil sharpening or music video making. At first, you'll be so excited. But then, you'll be so scared… but seriously, this is an actual problem. Don't abuse drugs.
[Photo Credit: NBC]
More:
Bill Hader, SNL Star, Welcomes Baby Number 2
Listen Up, Mark-Paul Gosselaar: Why Saved by the Bell Was Actually a Great Show