Elle Magazine Infuriates Readers by Covering Up Melissa McCarthy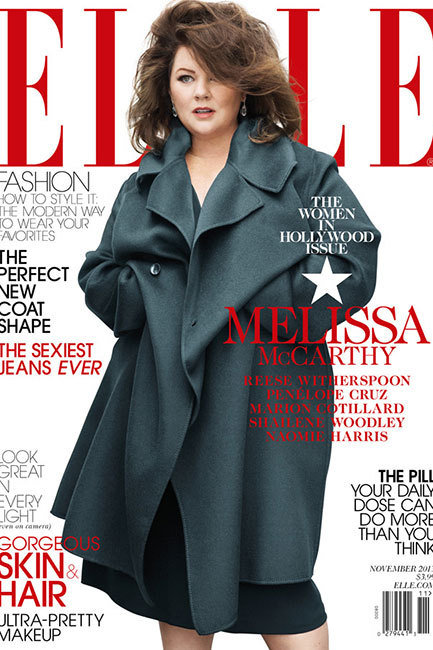 Elle
Elle magazine is celebrating the women of Hollywood with their annual issue that feature numerous talented and beautiful actresses. This year, six women were selected, including Reese Witherspoon, Penelope Cruz, Shailene Woodley, Marion Cotillard, Naomie Harris, and Melissa McCarthy. However, it is McCarthy's cover that is sparking a weight debate. 
In her cover (above), McCarthy is wearing a large Marina Rinaldi coat that completely obscures her body. While her hair and makeup look flawless, and it is awesome to see the funny girl dolled up on the cover of the magazine, it seems unfortunate that the rest of the actresses are displayed in tight fitting dresses and bathing suits, while McCarthy's body is hidden. While it may be argued that the oversized coat is a popular fashion item this season, it begs the question of why none of the other actresses are seen wearing something similar. Instead, literally every other cover shows these actresses showing off more skin than they are clothing. The only skin we see on McCarthy is her calf and her neck. Even her face is partially hidden.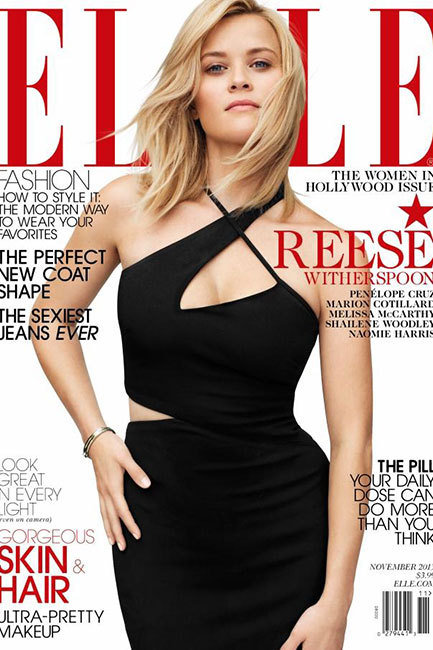 Elle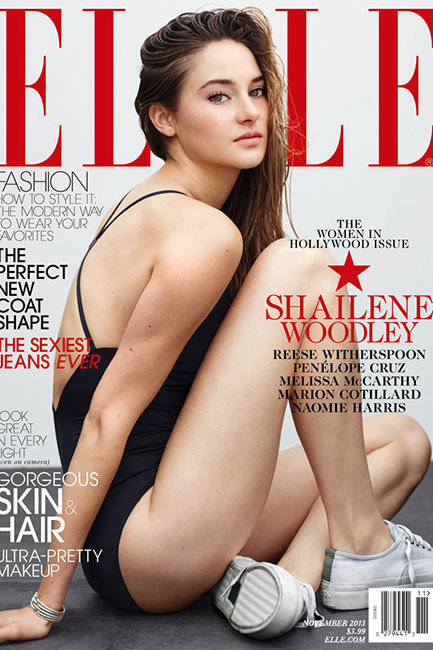 Elle
The choice to cover up McCarthy has led to public outrage against Elle for not celebrating a woman's curves. Psychotherapist Stacey Kaiser told FOX 411 that "It's a disappointment the way they covered her up so much. It is sending the psychological message that hiding is what full-figured women should do. Melissa is beautiful, talented and popular – her beauty should be flaunted not covered. This shows that the fashion world is trying to strike the balance between featuring full-figured women, while still hiding them as well."
Slate also commented on the cover saying, "This year, Elle's token plus-size cover girl is McCarthy, who was photographed in a Marina Rinaldi coat so huge that she could hide her Mike and Molly co-star Billy Gardel underneath … Perhaps photographer Thomas Whiteside only knows how to photograph the usual stick insect models, because he clearly has no clue how to highlight McCarthy's curves." 
Although this cover is a sad reflection of how little the magazine industry has progressed, it is also not a singular occurrence. Elle also hid Gabourey Sidibe's body in 2010 when they featured her on their cover. Instead of giving Sidibe a full body shot like the other actresses, they instead only showed a close-up of her face. Meanwhile, Adele's 2011 Vogue UK cover did the same thing when the singer was only shown from the neck up. 
Elle finally responded to the controversy, saying, "On all of our shoots, our stylists work with the stars to choose pieces they feel good in, and this is no different: Melissa loved this look, and is gorgeous on our cover. We are thrilled to honor her as one of our Women in Hollywood this year." 
While it doesn't look like this trend of hiding full-figured women is going to end anytime soon, at least we get to see our favorite actresses finally making it onto the covers of magazines. Hopefully, the continued public outrage over these covers will shake some sense into the magazine industry, and get them to give women like Melissa McCarthy the kind of covers they deserve, showing off curves and all.