Let's Get Psyched For Emily Blunt's New Movie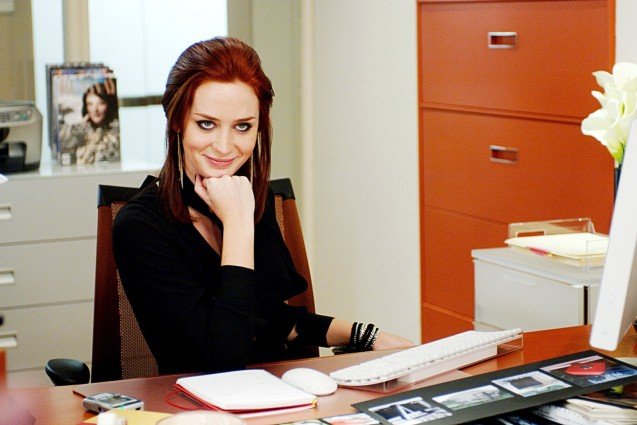 20th Century Fox via Everett Collection
Emily Blunt has a new movie headed our way, which means you need to stop what you're doing and really think about how much you love Emily Blunt. Seriously. Don't you just love her? Her new film (in which she stars alongside Tom Cruise) looks totally epic, and she's also expecting her first child with husband John Krasinski. As she enjoys this special, happy time, let's look back at just a few of the special, happy times she's given us over the years. Emily Blunt, you are the bomb.
The Devil Wears Prada
Lest we forget that it was Emily Blunt (as the first Emily) who invented the "cube of cheese" Paris Fashion Week diet. As in, "See, I'm on this new diet. Well, I don't eat anything. And right before I feel I'm going to faint, I eat a cube of cheese. I'm one stomach flu away from my goal weight." Good times, good times.
Salmon Fishing In The Yemen
"You can take your work and you can shove it up your un-feeling ass." These are the quotes that great movies are made of.

The Jane Austen Book Club
Because there's nothing like an awkward, sexually-charged read-through with one of your students.
Looper
The good news is that we get to see Blunt and Joseph Gordon-Levitt team up again in a new movie. Well, sort of. They'll each be voicing a character for The Wind Rises, but we can totally pretend that it's some strange sequel to the amazingness that was Looper.