Even Lauren Conrad Couldn't Bring Herself to Watch 'The Hills'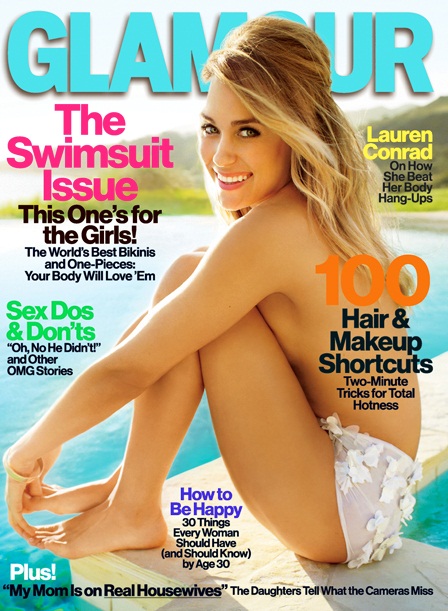 There were definitely those who loved The Hills — adamantly. But there were also quite a few, like television critics and enemies of the reality genre, who wouldn't sing the show's praises. You'd think that the Hills cast would be in the former group, the die-hard devotees who would never miss an episode. But apparently, star Lauren Conrad is not one of them.
Conrad, 26, spoke with Glamour recently about her five-season stint on the MTV series. It may come as a surprise (and a great insult) to Hills fans that Conrad didn't even watch the coveted series finale. "I didn't ever watch [The Hills finale]," she admitted. "I swear on my life! I only watched the last minute and a half at the finale party."
Not exactly the testament of a true fan. However, Conrad did confess that she loved and appreciated her Hills cast and crew very much. "I was really lucky," she said. "You see the crew more than you see your friends and family. One producer, Sophia, is still one of my best friends. I think it's funny because you're never supposed to make eye contact with the crew during a shoot. Sometimes you want to turn to a friend and you can't!"
This disconnect from the crew posed problems beyond that of social isolation. Producers needed to find creative a way to give the cast notes during shooting. "During shooting, the producers would send us quick text messages telling us what to talk about," she explained. "They couldn't walk through the shot, so they'd just text me, like, 'Say something quick about this story line.' That's why we were always checking our phones!"
Despite the great friendships and the interesting work environment, Conrad still wasn't driven to watch her own series finale. What does this mean to all of the Hills fans out there? Is this an unforgivable sin, or does Conrad get a free pass?