Fantasy Casting the Twitter TV Show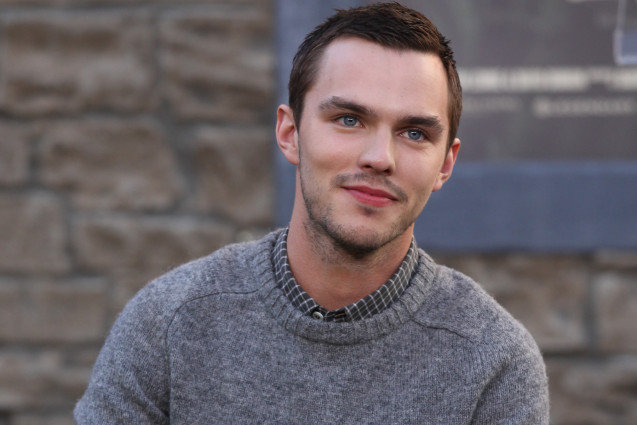 Chelsea Lauren/Getty
Important news for those of you who are still using the "you know what's cool?" joke and bemoaning The King's Speech  besting The Social Network at the 2011 Oscars. Lionsgate recently acquired the rights to Nick Bilton's recounting of Facebook's cooler cousin's rocky founding, Hatching Twitter: A True Story of Money, Power, and Betrayal and is looking to develop it into a series. White boy drama, ahoy!
And we just happen to have some white boys in mind. This project may be in a fledgling state, but if it's anything like its subject, it'll be out of the gate at full-speed before anyone's had the chance to really think about that "@reply" feature. Allow us to do our part by suggesting a few actors to play these coding frenemies.
Warm Bodies star Hoult could sink his teeth into the part of demoted CEO Jack Dorsey, plagued by a speech impediment but not by low self-esteem. The book characterizes him as a narcissist who, though he had little techno know-how, falsely painted himself as the real brains behind the operation. 
Michael Angarano as Evan Williams
Williams was the quiet, midwestern boy of the group whose anxiety and inaction cost the company millions of dollars. Sweet-faced Angarano could have us pitying Evan and feeling the same frustration his partners and investors did.
Biz is the most rational of Twitter's creators, who stays above at least some of the fray. And who does America trust more than the guy who plays Peeta Mellark? Josh is our pick for this role.
We'd like to see handsome Josh Dallas go a little rogue as the unstable Glass, the first of the four to be pushed out.
Community's Dean can trade his Scarlett O'Hara costume for a sensible polo shirt and play Twitter's current CEO, whose maturity and experienced is credited with saving the company.