Fantasy Casting the 'Rosemary's Baby' Miniseries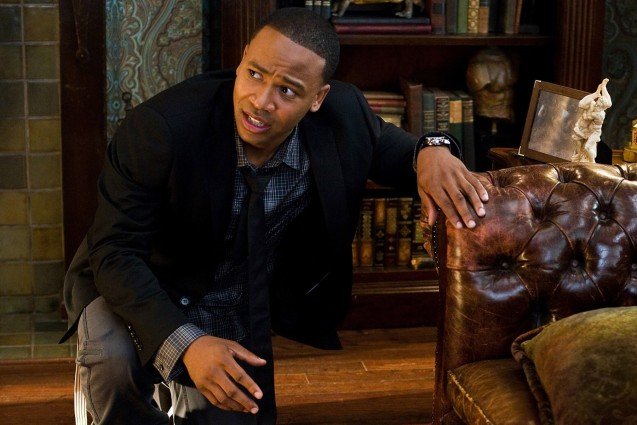 Screen Gems via Everett Collection
So Star Trek's Zoe Saldana will be moving into the glamrous Bramford and carrying a little bundle of demon in the remake miniseries of Rosemary's Baby. But while she takes over the role famously played by pixie cut queen Mia Farrow, there are plenty of sinister parts to fill. We've got a few ideas.
Columbus Short as Guy
Scandal star Columbus Short is boy-next-door handsome and so would be especially creepy as Rosemary's fame-hungry and duplicitous husband, Guy. Plus, Harrison hasn't been given enough to do lately at Pope & Associates. We want to see what Short can do.

Lynn Cohen as Minnie
Cohen is super cute and beloved by Hunger Games fans for playing Mags. We can totally see her luring in the young couple as the grandmotherly Satanist.

Christopher Lee as Roman
This already gives you the creeps, doesn't it?
Carl Reiner as Dr. Saperstein
Comedy legend Reiner is a familiar, comforting presense to most audiences. Comforting enough that we'd give that daily "vitamin drink" the benefit of the doubt.