Fashion Mud Pies: Why VMA Style Matters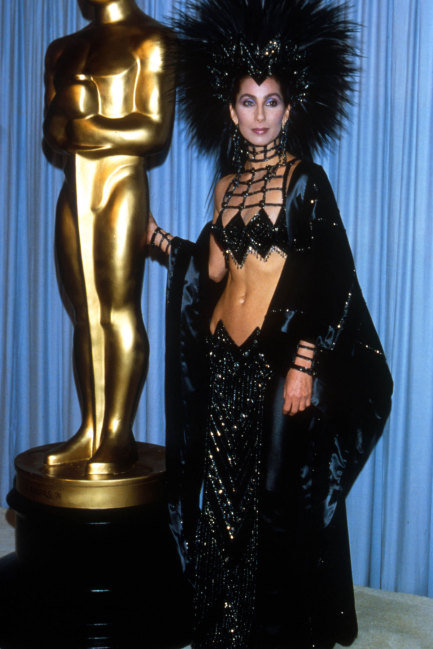 Julian Wasser/Getty Images
In days of yore, before every American knew what the term  "stylist" meant and Mr. Blackwell's Worst Dressed List was more of a joke than the people on it, red carpets were seriously fun. They were messy. There were train wrecks, lots of them, and I don't mean the odd Prada suit that wasn't well tailored. It was a blast.
And that's why the VMAs matter. It's the one awards show where celebs let their friends dress them, and even the highest paid stylists loosen their grip a little. Sure, Miley wore Dolce, Iggy Azalea wore Pucci and Ciara turned it out in Givenchy Couture. But it was a Givenchy that would have made any Hollywood publicist pass out. It was sick. And then there were all the really bad shoes, the PJs, the pants, the sarongs, and the tees, and suffocating amounts of midriff.
So thank you, MTV, for carrying the torch for the Fashion Mud Pie. And brava, Rita Ora, for white-watering in on a rapid of blue ostrich feathers. Thank you for reminding us that style isn't always unerring, and it doesn't always need to be polished to a gleam.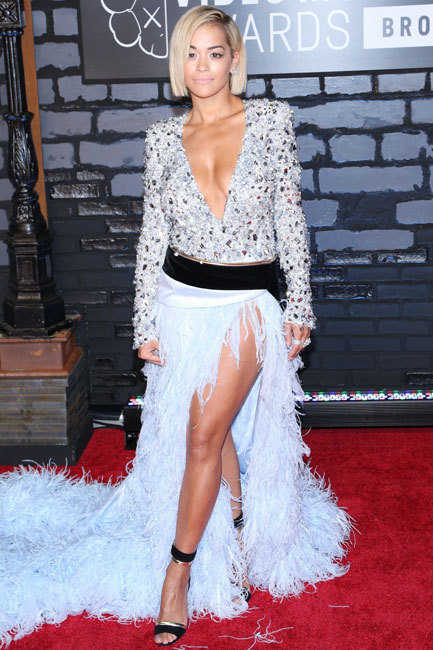 Andres Otero/WENN
More:
2013 Emmys: Female Directors in the Spotlight
Miley Cyrus is the Real Heisenberg
Donald Glover's Surreal New Short Film


---
From Our Partners:


40 Most Revealing See-Through Red Carpet Looks (Vh1)


15 Stars Share Secrets of their Sex Lives (Celebuzz)