French Teacher Suspended After Showing 'Saw' to Class of 11-Year-Olds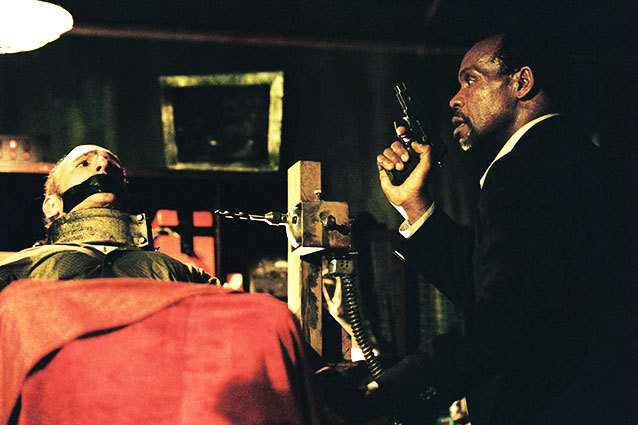 "You're going to see your first horror film in math class."
This is what 6th grade math teacher Jean-Baptiste Clément said to his class of 11-year-olds on Monday before showing them Saw, the first film in the infamously gory horror franchise by James Wan. That evening, the father of one of the traumatized students contacted the administration of the middle school in the Colombes suburb of Paris to complain about the screening. According to French radio network Europe 1, Clément received a one-day suspension from school officials, who are conducting an investigation of the incident and will likely issue a harsher punishment later.
Saw tells the story of a sadistic serial killer named Jigsaw who forces his victims to play a "game" in which they must mutilate themselves in order to survive and therefore "win the game." The film, which has spawned six sequels (including one in 3D), is often described as "torture porn."
Those poor kids. The joy of watching a movie in class will never be the same.
Follow Caroline on Twitter @carolinesb | Follow Hollywood.com on Twitter @Hollywood_com
More:
'Saw 7' Gets a New Name
'Saw 3D' Will Be the Series' Last
'Saw 3D' Movie Stills
---
From Our Partners


Stars Pose Naked for 'Allure' (Celebuzz)


Which Game of Thrones Actor Looks Least Like His Character? (Vulture)