From RZA To The Killers: 5 Tracks You Need To Hear This Week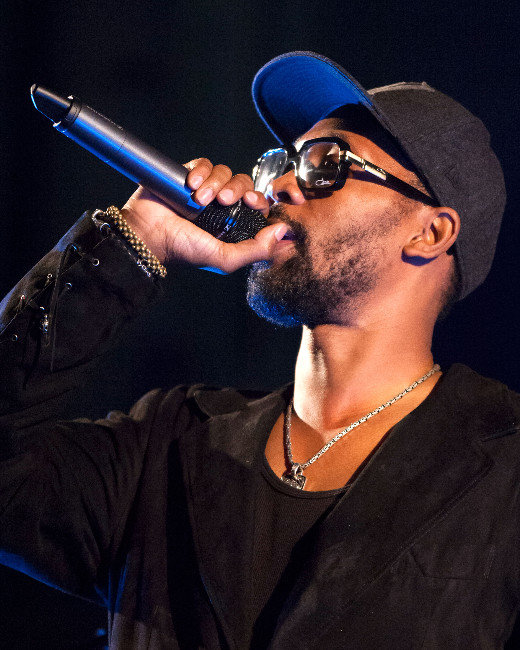 Gabriel Olsen/Getty
From the latest festive release from Brandon Flowers and company to a moving dedication to the late Paul Walker, here's a look at five of the best songs to have been unveiled over the past seven days.
Clean Bandit – "Rather Be"
Combining the soulful vocals of Jess Glynne with their typically inventive fusion of classical music and classic house, British quartet Clean Bandit also continue their inspired run of videos with the story of a Japanese fan whose daily life is dominated by hallucinations of the band.
The Killers – "Christmas In L.A."
Once again embracing the holiday spirit with their eighth Christmas single in eight years, the Las Vegas outfit team up with folk-rock outfit Dawes for a melancholic tale of a struggling Hollywood actor forced to spend the big day thousands of miles away from his loved ones.
Blood Red Shoes – "The Perfect Mess"
The first taster from the duo's fourth album sees lead vocalist Laura-Mary Carter deliver a furious parting shot to a man who's used up all his nine lives on a ferocious slice of garage rock which suggests she's not a woman to be messed with.
RZA – "Destiny Bends"
Teaming up with soul singer Will Wells, the Wu-Tang Clan star pays a heartfelt tribute to the late Paul Walker with this touching ballad about the times they shared together on the upcoming remake of Luc Besson's District 13.
Haim – "Forever (Giorgio Moroder Remix)"
Following on from his guest appearance on Daft Punk's Random Access Memories, electro pioneer Giorgio Moroder now stamps his mark on Haim's debut single with an anthemic blend of thumping Italo disco beats, throbbing synths and the odd flashes of his signature vocoder.
Follow @Hollywood_com