The 'Game of Thrones' Theme Song Composer is Super Dreamy
The Game of Thrones  theme music (above) is dramatic, sweeping, complex, and sends instant shivers down fans' spines. The entire opening titles sequence is considered must-watch, don't-touch-that-remote two minutes of television in a way few openers are. It never gets old, it never gets stale. And while the clockwork map of Westeros is impressive, it is the music that elicits such a strong emotional reaction in viewers. 
So who is the mastermind behind such a sprawling composition? Surely he must be a musical prodigy genius who spends his days buried beneath mountains of loose-leaf staff paper, permanently hunched over his piano, and rarely sees the light of day. He must be pale and have glasses (the mark of every nerd), he must smell a little and wear wrinkled khakis. He's got to be, for lack of a better term, an über nerd. Right?  
Wrong! Turns out, Ramin Djawadi, the composer of Game of Thrones' epic theme, is super dreamy. Yeah, we were shocked, too.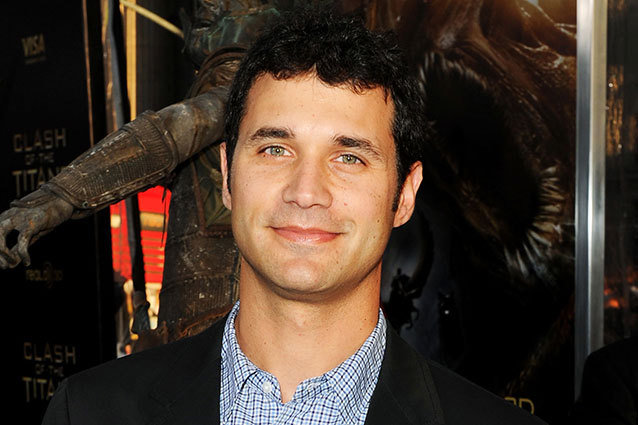 The 38-year-old German-born composer, pictured above, is a total dreamboat. He is like, 1950s star high school quarterback who would give you his letterman's jacket but is now all grown up dreamy. He is like, gaze into his sea green eyes and get lost in a fantasy dreamy. He's like, "Oh yeah, I know I have perfect dimples. Want me to make you your favorite dinner and massage your aching feet while you stare at them?" dreamy.
Djawadi is far dreamier than any composer has any right to be — it's darn near a crime to hide that perfect visage in a sound mixing room. It should be in front of the camera! And realizing how attractive Djawadi is has shaken our confidence in the entire movie-making system. Is every pencil-pushing, keyboard-tapping, computer-typing music maker this good-looking? Who else has Hollywood hidden away in the dark recesses of productionland? 
But, if it's any consolation (and we admit it might be a bit of one) Djawadi may also be the aforementioned music über nerd. Djawadi graduated summa cum laude from Berklee College of Music in 1998, and then was recruited by Hans Zimmer to join Remote Control Productions. Since then, he has racked up composer credits on films such as Blade: Trinity, Clash of the Titans, and Red Dawn  as well as TV shows such as Prison Break (which earned him an Emmy nomination) and Person of Interest. Oh yeah, and now he's hard at work on the score for the eagerly-anticipated Pacific Rim. 
But let's talk about his eyes some more. And his hair… 
Follow Abbey On Twitter @AbbeyStone
More:
The 'Game of Thrones' Theme, Played on a Bell Tower  
'Game of Thrones' Kids Rap the Awesome Theme Song  
'Game of Thrones' Breaks Its Own Ratings Records 
---
From Our Partners:


Eva Longoria Bikinis on Spring Break (Celebuzz)


33 Child Stars: Where Are They Now? (Celebuzz)