Giuliana & Bill Rancic Are Expecting Their First Baby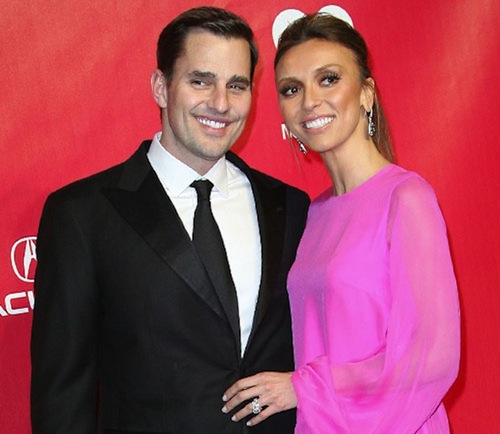 Giuliana Rancic has some very exciting news. She's expecting her first baby with her husband Bill. "We are so thrilled that our prayers have been answered," the E! News anchor tells E!. And Bill is just as excited. "We are absolutely ecstatic to be sharing this with everyone who has been following our journey," he adds.
The road to parenthood hasn't been an easy one for the Rancics. Four seasons of their reality show Giuliana & Bill have documented the couple's struggles with IVF treatments. They even suffered a miscarriage. And, at the end of 2011, Giuliana found out that she had breast cancer. After a successful double mastectomy, the couple appeared on the Today show to say that Giuliana was doing better.
But now after all of their struggles, Giuliana and Bill will soon be holding their new bundle of joy. Their baby is due in late summer by gestational surrogate (the baby is genetically the Rancic's, but is being carried by another woman).
"We received an incredible amount of love and prayers from viewers around the world," says Giuliana. "We want to take this opportunity to thank each and every one of them for their love."
Watch Giuliana and Bill's interview with the Today show below.
Visit msnbc.com for breaking news, world news, and news about the economy
[E!, Wenn.com]
More:
Giuliana Rancic & Bill Contemplating Surrogacy & Adoption