Great Artists With Only One Album To Their Name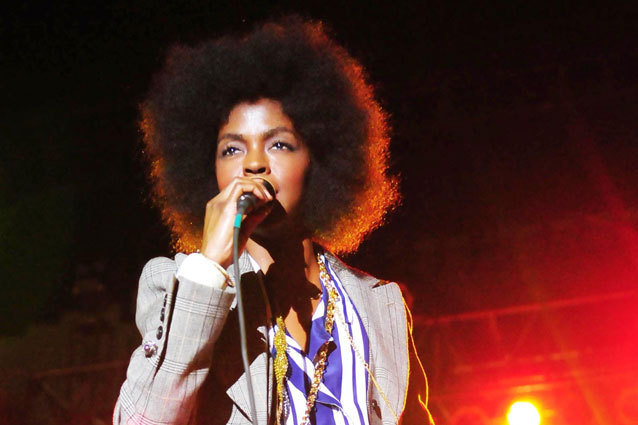 Johnny Louis/WENN
While one-hit wonders are ten-a-penny, the number of acts who managed to attract a mixture of critical acclaim and commercial popularity with an entire album, only to squander their promise by never stepping foot inside a studio again, is much smaller. Here's a look at five artists who didn't even try to capitalize on their initial success.
The tax-evading Sister Act 2 star may have released the shambolic live album, MTV Unplugged No. 2.0, in 2001, but The Miseducation Of Lauryn Hill remains her only full-length studio effort. A glorious blend of hip-hop, neo-soul, reggae and R&B, the 1998 release positioned the Fugee as one of the most gifted singer-songwriters of her generation. After fifteen years of self-imposed exile, she's still yet to follow it up.
Despite releasing just one record, Never Mind The Bollocks, Here's The Sex Pistols, Johnny Rotten and co. arguably changed the course of rock music forever when they burst onto the scene with their aggressive brand of punk in the late '70s. A year after its release, the band broke up and despite several lucrative cash-in reunions, the surviving members have perhaps wisely opted out of recording any new material.
The Avalanches
A wondrous mix of electronica, breakbeat and disco-pop built around 3500 different vinyl samples, 2001's Since I Left You established Australian collective The Avalanches as the dance scene's premier cut-and-paste merchants. Despite working on the long-awaited follow-up since 2006, only a rough demo of a track named "A Cowboy Overflow Of The Heart" has surfaced so far.
The La's
Home to the classic jangly power-pop of "There She Goes," The La's self-titled debut album went through a torturous three-year recording period and a whole string of producers before the Liverpool band's Go!Discs label lost patience and finally released it in 1990. Renowned for a perfectionist streak that makes Brian Wilson appear lackadaisical, frontman Lee Mavers disowned the critically-acclaimed LP immediately and soon retired from public view.
The Postal Service
Despite recently reuniting for a world tour and two new tracks, Death Cab For Cutie's Ben Gibbard and producer Jimmy Tamborello, aka supergroup The Postal Service, failed to produce a follow-up to their well-received new-wave inspired 2003 debut, Give Up. While after announcing they were once again disbanding the project last month, it's extremely unlikely fans will ever get to hear one.
Follow @Hollywood_com

More:
Supergroups That Lived Up To The Hype
Jessie J Is Killing Music
No One Will Ever Be Able To Out-Diva Mariah Carey
---
From Our Partners:


40 Most Revealing See-Through Red Carpet Looks (Vh1)


15 Stars Share Secrets of their Sex Lives (Celebuzz)