Green Day Frontman Billie Joe Armstrong Rushed to the Hospital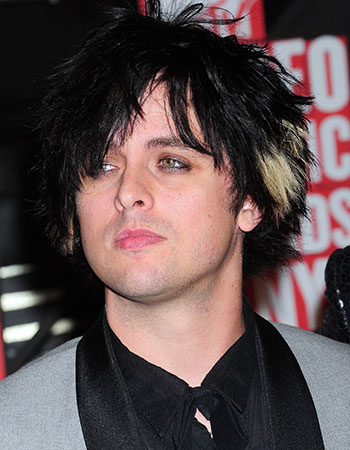 Italian Green Day fans unfortunately didn't get to have the time of their lives over the weekend. Sadly, the band had to cancel a concert in Bologna, Italy, scheduled for Sunday night when lead singer Billie Joe Armstrong was unexpectedly rushed to the hospital on Saturday "due to illness," NBC reports.
While Hollywood.com has reached out to Green Day's rep and is awaiting comment, band members Mike Dirnt and Tre Cool didn't want to sit around like American Idiots (had to) and disappoint their fans. So, they released a YouTube video apologizing to their fans for canceling the show. An update on the video says that "Billie is better again," but does not offer an explanation for his condition.
In the video, Cool says, "We're beyond devastated, we're as sad as you guys are. Billie is extremely upset about it, and we'll see you very soon."
Dirnt adds, "This sucks, we really really were looking forward to playing in Bologna, it was the highlight of our tour … We apologize but we love you guys and we'll be back as soon as we can."
WENN reports that Armstrong was suffering from "gastric problems," but was released from the hospital on Monday.
Follow Abbey Stone on Twitter @abbeystone
[Photo Credit: WENN]
More:
Green Day to Release a Trilogy of Albums
'American Idiot' Headed to the Big Screen?
Green Day's Billie Joe Armstrong To Do More Film/Theater?
From Our Partners:

(Celebuzz)

(Celebuzz)