'Green Mile' Star Michael Clarke Duncan, Dead at 54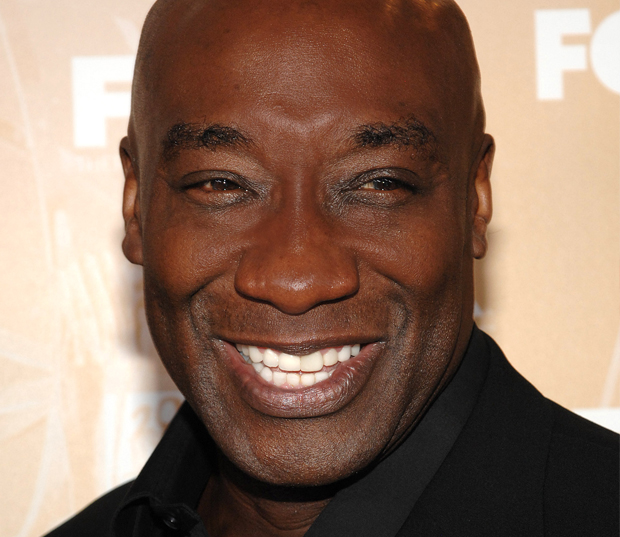 Michael Clarke Duncan, the beloved The Green Mile star known for his hulking stature and intimidating voice, has died at the age of 54. Duncan's fiancée Omarosa Manigault first reported the news to the Associated Press.
A rep for Duncan, Joy Fehily, confirmed the news to Hollywood.com in a statement: "Michael Clarke Duncan passed away this morning in Los Angeles, said his fiancée, Reverend Omarosa Manigault. The Oscar-nominated actor suffered a myocardial infarction on July 13 and never fully recovered. Manigault is grateful for all of your prayers and asks for privacy at this time. Celebrations of his life, both private and public, will be announced at a later date."
Character actor Duncan's résumé is populated with roles in well-known and beloved films: in addition to his Oscar-nominated turn in The Green Mile, he also enjoyed a memorable part in the 1998 hit Armageddon, and a larger role in the dark comedy The Whole Nine Yards.
A Chicago native, Duncan always had a dream of acting, and most notably worked as a body guard for the likes of Will Smith, Martin Lawrence, Jamie Foxx, LL Cool J, and Notorious B.I.G. until quitting the line of work after the death of B.I.G. in 1997. While working on his major movie debut in Armageddon, Duncan developed a friendship with actor Bruce Willis, which led him to securing the part of John Coffey in The Green Mile. Duncan's comedic timing coupled with his action-star prowess made him a staple in other films, including Daredevil, Planet of the Apes, The Scorpion King, Sin City and Kung-Fu Panda.
[Photo Credit: Duffy-Marie Arnoult/FilmMagic]
More:
Bill and Giuliana Rancic Welcome Their First Baby
Tori Spelling Gives Birth to Fourth Child
From Our Partners:

(Celebuzz)

(Celebuzz)