Hollywood.com Press Pass: B.J. Novak's 'One More Thing' Book Reading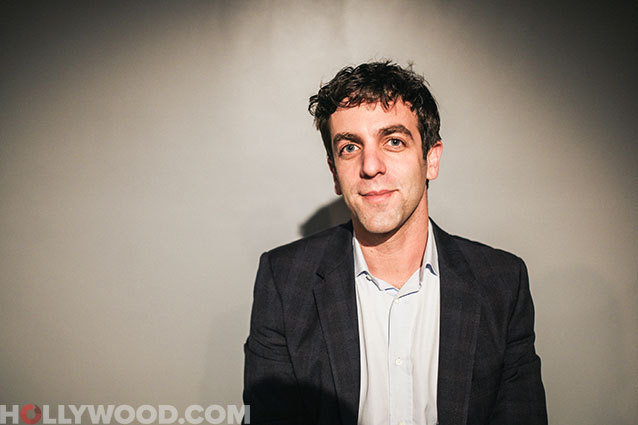 Sarah Kuszelewicz/Hollywood.com
On Thursday, Feb 6, the Hollywood.com Photo Team went to a special event featuring B.J. Novak at WORD Cafe in Jersey City. It was his first reading on his book tour for One More Thing, the author's debut book. One More Thing is a hilarious collection of short fiction stories, told from many different personas and characters. Novak is known best for his role as Ryan Howard on the award winning comedy The Office, and from his performances in Inglourious Basterds and Saving Mr. Banks. Novak also wrote 15 episodes for The Office, for which he has won an award from the Writers Guild of America. With such a strong comedic background, it's not surprising that One More Thing had the audience last Thursday doubled over in laughter.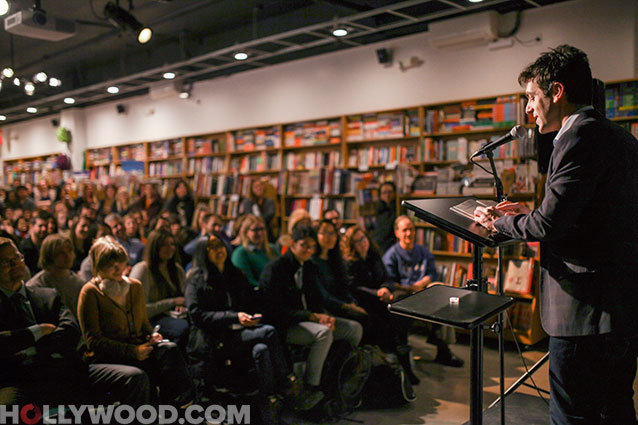 Sarah Kuszelewicz/Hollywood.com
Novak read aloud a selection of stories from his book, such as "Julie and the Warlord," a tale of a typically awkward first date in which the reader is slowly revealed the identity of the oblivious Julie's partner: the African warlord Joseph Kony. Another, entitled "Kate Moss," is told from the perspective of a young teenage girl who one day, while on a field trip to New York City, meets her idol Kate Moss. Moss tells her secret to becoming who she is, and well, you'll just have to read to figure out what that secret is.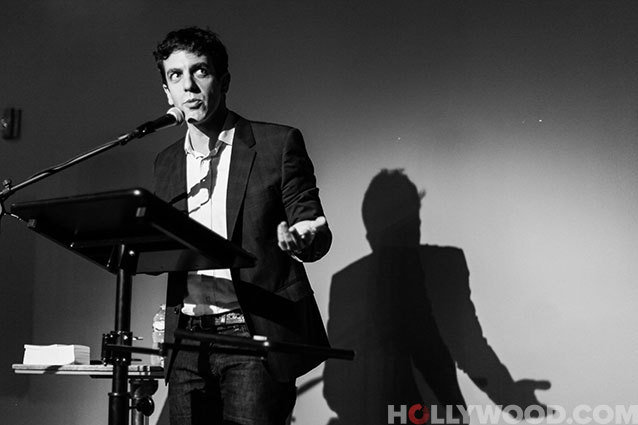 Sarah Kuszelewicz/Hollywood.com
Hearing Novak read was a bit like watching him act — he gave each character in the story a different voice and personality. It was highly engaging and the audience loved it. At one point, he even got all of us to sing along with him for a story ("The Ambulance Driver").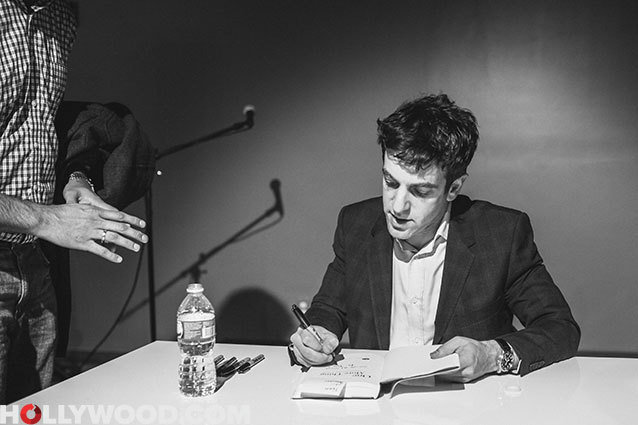 Sarah Kuszelewicz/Hollywood.com
At the end of the reading, there was a brief Q&A session. Novak answered questions on who his writing inspirations were (Steve Martin and David Sedaris), his morning routine (he always thinks he'll want pancakes in the morning, yet never does), and of course, Mindy Kaling (one of his best friends and biggest inspirations in life.) When asked about his work in Inglourious Basterds, Novak explained how mindblowing it was to work with Quentin Tarantino, one of his idols. He talked about seeing Pulp Fiction on its opening night when hew as 14, and how it inspired him to go into filmmaking. As such, being able to work and hang out with Tarantino years later was absolutely surreal.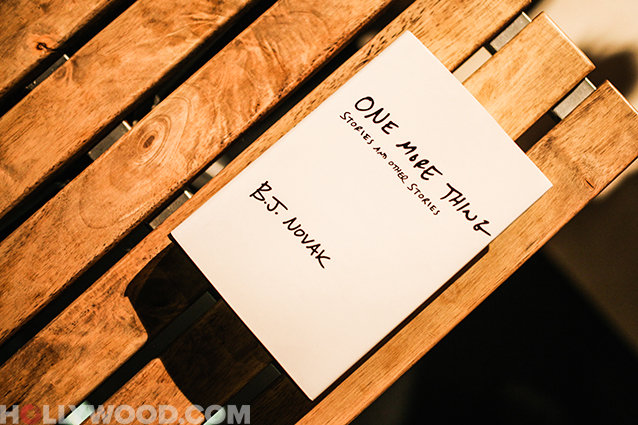 Sarah Kuszelewicz/Hollywood.com
Afterwards, he hung around and signed copies of his book and met with a few of his fans. It's always refreshing to meet an actor who is as personable off screen as he is on screen. One More Thing is available in stores today. Check it out!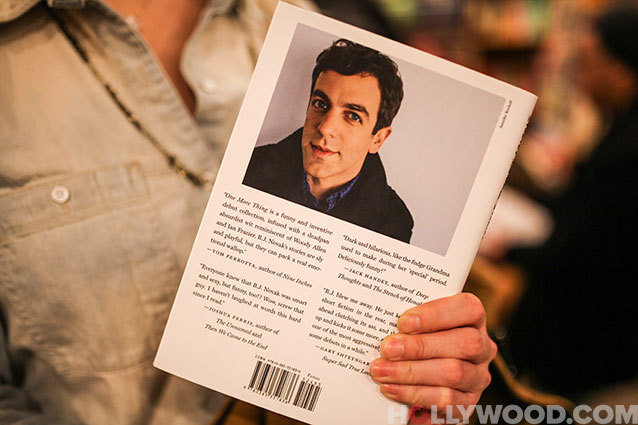 Sarah Kuszelewicz/Hollywood.com