Hollywood's Highs And Lows: June 14, 2010
Welcome to Hollywood's Highs and Lows, where we put the 'intern' back in the internet.
Today's Highs

Winter Is Coming
So, I tuned in to HBO for True Blood last night, and was shocked to see the last few seconds of a teaser for A Game Of Thrones. After the episode and some enthusiastic yelling, I went on the intertubes to see the full trailer, only to discover that I basically had already. It turns out that the teaser was just really short and uninformative, but a teaser it is! Why am I so excited? Well, for one I had a lot of coffee, but mostly it's because HBO is adapting George R.R. Martin's Song Of Ice And Fire books. The series is a favorite of mine, combining sword fights and fantasy silliness with political intrigue and some of the  genuine "dark and gritty" attitude which seems to be Hollywood's latest fascination. Plus, it's been a long time since anyone tried to bring a fantasy series to television with any kind of budget (Sorry, Syfy). Now all we need is for Martin to finish the 5th book in time for the 5th season, but I'm not holding my breath.
E3 For You3 and Me3
It's that E3 time of year again, and video game Christmas is once again going down in Los Angeles. If you want in-depth coverage of the Electronic Entertainment Expo, Kotaku and Gamespot each have a great play-by-play of the panels, but I'm planning on highlighting a few of the best promos and trailers here throughout the week.
First up- Assassin's Creed: Brotherhood. Assassin's Creed with multiplayer capabilities is cool, but doesn't it sort of defeat the purpose of the whole "Assassin" thing if you just run right up to the bad guys like you're the Jets and the Sharks or something?
Then we've got the gameplay video for Star Wars: Force Unleashed II, which looks like it hasn't forgotten the basic appeal of the first game. Which was hurling Stormtroopers into oblivion. Hard to go wrong there!
Finally, here's a sneak peek at Fable 3. Check it out before Peter Molyneux inevitably overhypes it and everyone gets mad.
Today's Lows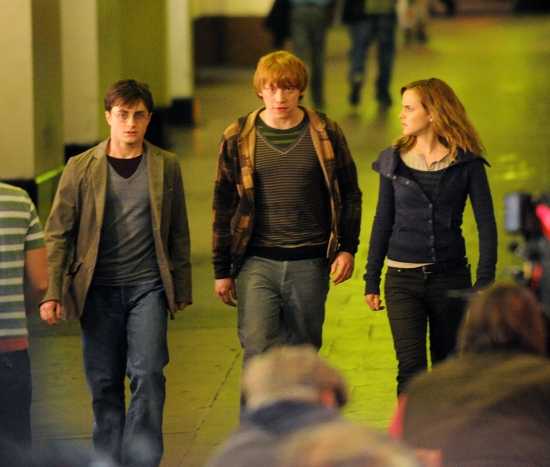 Harry Potter and the Difficulty Of Dealing With Typecasting For The Rest Of Your Career
Filming wrapped for the last time on the Harry Potter set today, according to actor Warwick Davis. For the past 10 years, the Potter films have been single-handedly employing most of England's actor community and making Warner Bros. piles of money. Not to mention enchanting a generation of children and all that sappy stuff. The Potter films have had serious problems in the past, like when they decided that the films didn't really need to make sense on their own since everyone has read the books anyway, for instance. But that familiarity sometimes served the series well, like in the most recent film, where characters would meander across the screen to say hello to the audience just because we like them. So prepare yourself for a whole lot of Harry Potter nostalgia as the last films come out. And for a whole lot of England to be out of a job.