Ian Somerhalder is More Excited About Meeting Grumpy Cat than Meeting the POTUS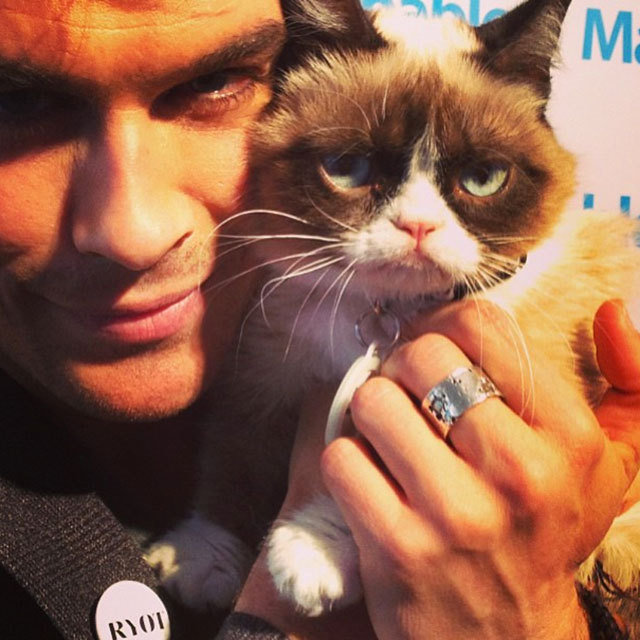 Sorry, ladies. Ian Somerhalder is off the market. And we don't mean because his Vampire Diaries co-star Nina Dobrev has stolen his heart — when it comes it comes to love, he only has eyes for one fuzzy little lady: Miss Grumpy Cat. 
RELATED: Grumpy Cat Snacks on Filet Mignon At Photo Shoot
The TV heartthrob met the adorably cantankerous Internet celebrity at SXSW and Instagrammed the glorious moment with the caption "Me and my new love…" (In our deeper reading, we take the elipses to read: "I'm sorry Nina and all other women of the TV-loving world. Damon Salvatore's heart has been stolen.") But it's not just Dobrev whose ego should be wounded right about now. Somerhalder also met President Obama this year, and he didn't show anywhere near the same level of ardor for the leader of the free world. 
"Working with this guy," he writes as a caption for the Nov. 7 Twitpic of him meeting with the POTUS. Man, that must sting. Grumpy Cat is "my love" and the President is just "this guy." And he didn't even make it to Obama's inauguration? Brutal. 
RELATED: Ian Somerhalder Thanks Fans For Birthday Donations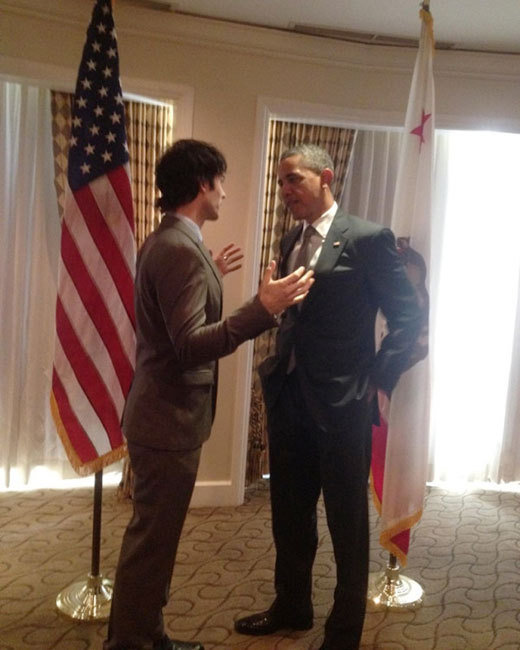 Then again, Somerhalder has always been a big animal rights activist and cat lover. His Twitter profile picture has been making fans and fellow cat-lovers swoon for months now. "He brings his tabby cat in the cab with him?! He's sooooo sensitive! (Thud, as the girl thinking these thoughts faints from an overwhelming sense of attraction)."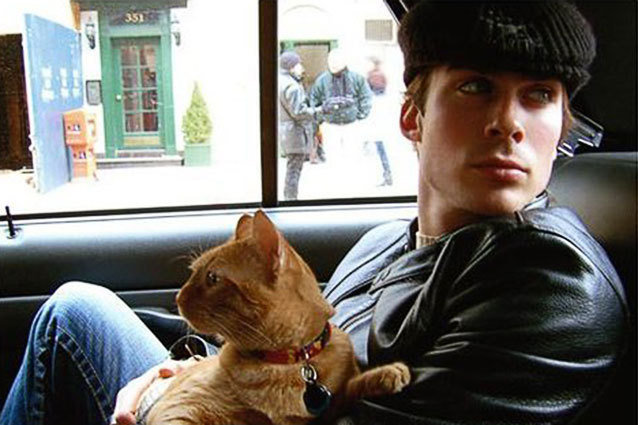 Of course, if we want to get really ambitious, there may be one way to make Somerhalder happier than Grumpy Cat telling you "NOPE." President Grumpy Cat, anyone?
Follow Kelsea on Twitter @KelseaStahler
[Photo Credit: Instagram; Twitter (2)]
---
You Might Also Like:


Topanga's Revealing Lingerie Shoot: Hello '90s!


Stars Who Have Lost Roles For Being Too Hot (Celebuzz)