Inauguration 2013: Which Star Wore a Tiny Version of Aretha Franklin's Hat?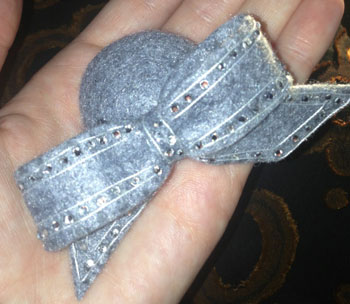 In Washington, D.C., the star of the 2009 inauguration returned to 2013's celebration Monday. And, no, we're not talking about President Barack Obama, who was sworn in for his second term. We're talking, of course, about Aretha Franklin's hat.
While the legendary soul singer herself, who sang "My Country 'Tis of Thee" at the 2009 inauguration, wasn't present at 2013's ceremony, Katy Perry paid tribute to the star, sporting a miniature version of Franklin's famous rhinestone-studded cap. Perry, who told People she had the hat made specifically for the 2013 inauguration, tweeted:
Big inauguration, tiny Aretha hat. twitpic.com/bx3k4a
— Katy Perry (@katyperry) January 21, 2013That's one way to pay respect to the "Respect" singer.
[Image Credit: Twitter]
More:
Inauguration 2013: Beyonce, Kelly Clarkson, & More Perform. Who Was Best?
Inauguration 2013: Lupe Fiasco Escorted Off-Stage at Concert Following Anti-Obama Rant
Michelle Obama Rocks New Bangs: The Best and the Worst in Celebrity Fringe

Craziest Celebrity Swimsuits Ever (Celebuzz)