Is It Even Worth It For Sinead O'Connor To Chastise Miley Cyrus?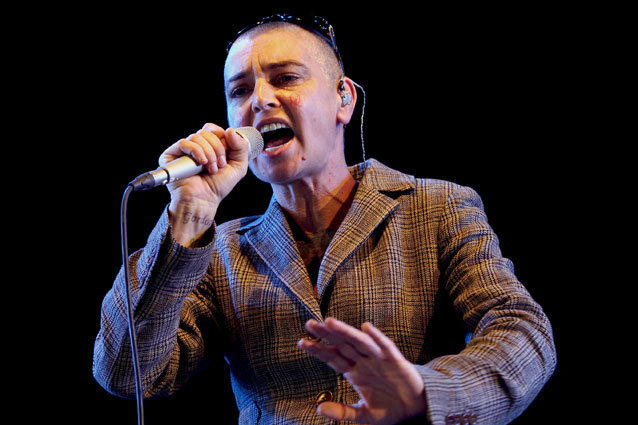 WENN
There has been a series of online back-and-forths between Sinead O'Connor and Miley Cyrus lately. First O'Connor, who was perturbed at how the teen sensation has been acting, posted something in a mentorly sort of fashion, warning her that the entertainment industry was going to use her for her sexual image until she burned out and then just wind up spitting her out. Cyrus responded by retweeting some earlier things O'Connor had posted. O'Connor then went ballastic, venting heavily at the twerking pop star. Is the former '90s sensation just wasting her breath? I think so.
The problem for O'Connor is that she doesn't stand a snowball's chance in hell to get through to Cyrus, since the younger artist thinks she knows everything. I was a teenager once. I thought I was a worldly sort and oh so mature. The people who were my current age? Fogeys. Stick-in-the-muds. Cyrus is probably thinking, "O'Connor is OLD. She's closer to 50. Man, what does she know?" No matter how much of a rebellious youth she was, the Irish singer represents the status quo. Everybody is like that. Well, with the exception of Alice Cooper. He'll never be a square even if he lives to be 150.
O'Connor could devote her time to doing much more beneficial things. Like banging her head repeatedly against a brick wall. Cyrus is going to do what she's going to do regardless of what people say. Let's just ignore the fact that the teen is trying to be a Madonna clone (Madonna is the one who gave Britney Spears a full-out lip-lock at those same awards a decade or so ago).
Eventually about 20 years or more will pass and Cyrus will be the one watching a young star make a fool of herself. She may find herself being the one wanting to dispense advice though whatever media is available then. Perhaps she will look back at her own antics and wish she had listened to her elders at the time and O'Connor's words finally will not have been in vain.
More:
Which Is The Worse Thursday Night TV Show?
Is Lorne Michaels Orchestrating The Miley Cyrus/Sinead O'Connor Feud?
'Grey's Anatomy' Actors Who Should Appear On 'Scandal'
---
From Our Partners:


40 Most Revealing See-Through Red Carpet Looks (Vh1)


15 Stars Share Secrets of their Sex Lives (Celebuzz)