J.Lo's Turkmenistan Scandal Follows a Long Tradition of Hollywood Entertaining Dictators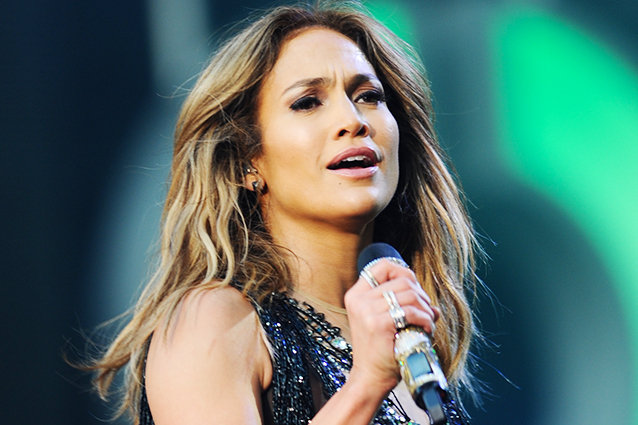 Happy Birthday, Mr. Dictator. On Saturday night, Jennifer Lopez stirred up controversy by performing at an event in Turkmenistan where she sang "Happy Birthday" to authoritarian leader Gurbanguly Berdymukhammedov. According to Human Rights Watch, the former Soviet Republic's government is "among the most repressive in the world," with President Berdymukhammedov imprisoning and torturing citizens who have criticized his regime.
During the event hosted by the China National Petroleum Corporation, J.Lo performed her hit songs and shimmied away onstage at a lavish $2-billion resort on the Caspian Sea. According to the New York Times, she "graciously obliged" to sing to the country's dictator to celebrate his 56th birthday. The singer was reportedly paid $1.4 million for her performance — guess it's not true that "Love Don't Cost a Thing."
J.Lo is by no means the first celebrity to have performed in countries or for leaders with human rights violations. Beyoncé, Mariah Carey, Nelly Furtado, Usher, and 50 Cent have all performed at parties for family members of the oppressive Libyan leader Muammar Gaddafi. Hilary Swank attended a birthday party for Chechen leader Ramzan Kadyrov, who has been "linked to a litany of horrific human rights abuses." For the most part, these celebrities apologized profusely when they learned that these leaders were connected to serious human rights violations, from brutal torture to acts of terrorism. They also donated their performance earnings to charity.
But some celebrities have shown no qualms about their associations with suspect political figures. Sean Penn, Oliver Stone, Danny Glover, and Kevin Spacey were never shy about their friendships with controversial Venezuelan President Hugo Chavez. Michael Jackson was close with and accepted money from Prince Abdullah al-Khalifa of Bahrain, whose family has quite a track record of human rights violations. Steven Seagal is a pal and supporter of Vladimir Putin, and he has allegedly signed on to be the face of Russian weaponry abroad. Seagal has also been known to defend Chechen President Ramzan Kadyrov — yep, the same guy whose party Hilary Swank "deeply regrets" having attended. 
Hey celebs, do the world a favor and make sure you've done some research before you legitimize brutal leaders who violate human rights. Thanks.
Follow Caroline on Twitter @carolinesb | Follow Hollywood.com on Twitter @Hollywood_com
More:
Hilary Swank 'Regrets' Attending Chechen Concert
Jennifer Lopez to Star in Chilean Miner Drama 'The 33' with Antonio Banderas
'Unflattering' Jennifer Lopez Photo Sparks Controversy 
---
From Our Partners


Stars Pose Naked for 'Allure' (Celebuzz)


20 Grisliest TV Deaths of 2012-2013 (Vulture)