22 More 22-Day Experiments for Jay Z and Beyonce to Try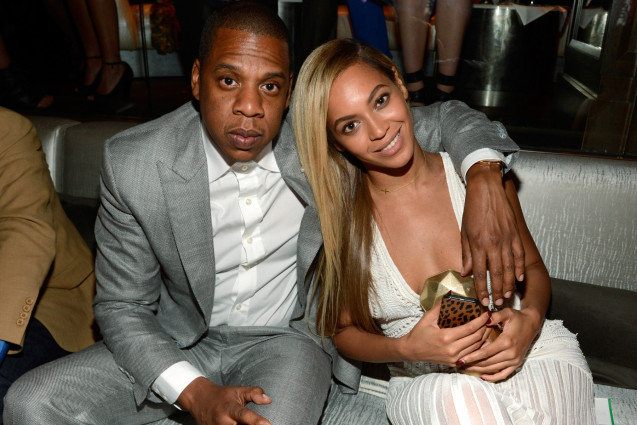 Kevin Mazur/WireImage/Getty
Today is Jay Z's 44th birthday, and in honor of his big day, he has decided to make some big changes. In a blog post on Tuesday, Mr. Carter announced that he and Beyoncé are planning to go vegan for 22 days in honor of his 44th birthday. He explained that he was inspired by a friend, who recently challenged him to eat only plant-based breakfasts, and since he enjoyed that experiment so much, he has decided to embark on another. The time line was chosen based on the theory held by psychologists that it takes 21 days to make or break a habit, along with the "spiritual" coincidence of the numbers involved (22 days, 2+2 = 4, his 44th birthday, etc.). The rapper/mogul is also looking for vegan restaurant recommendations, so if you've always wanted to have dinner with Jay Z, now's your chance to live that dream.
Although the challenge will end on Christmas Day, Jay admits that he's not sure what will happen afterwards, so we've decided to help him out. We've come up with 22 other experiments for him and Mrs. Knowles-Carter to try, all of which will take just 22 days each. 
1. In honor of his former partial-ownership of the Brooklyn Nets, Jay Z will try and see how many sports franchises he can buy into in just 22 days. 
2. After becoming a sports agent this year, Jay will spend 22 days learning how to become an NBA coach, working his way up the ranks as he goes. 
3. Then, he will convince the Brooklyn Nets to hire him as head coach for a 22-day period, where his challenge will be getting the team to the championship finals. 
4. Inspired by his good friend Justin Timberlake, Jay sets out to record 22 albums in 22 days. They can be bought individually, or as one box set called The 22-44 Experiment Experience. 
5. To better understand the theory that inspired his time line, Jay will become a licensed psychologist in only 22 days. 
6. During his time as a vegan, Jay discovers that he really misses bacon, and so spends 22 days eating it at every meal. 
7. As Kanye West's presumed Best Man, Jay decides to plan a Kimye-themed wedding for West and Kim Kardashian in just 22 days. 
8. Wanting to improve the lives of other people as well as his own, Jay takes the shlubbiest loser he can find and turns them into a business mogul with 22 days of life-coaching.
9. In a bid to help out his good friend President Obama, Jay gives himself 22 days to fix the Obamacare website. The updated site plays his and Beyoncé's music in order to improve the insurance shopping experience. 
10. After his success with the Obamacare website, Jay decides to fix the nation's economy in just 22 days, with the primary exports becoming hip hop albums, cologne, and gold chains. 
11. In order to break into the art world, Jay undertakes a performance art piece in which he spends 22 days as Marina Abromovic putting on a performance art piece. 
12. Since film is the only entertainment market Jay has yet to break into, he gives himself 22 days to write, direct, and star in a Jay Z biopic. Beyoncé and Kanye West will play themselves, but future Blue Ivy will be played by Quvenzhané Wallis. 
13. After watching the 24-hour music video his friend Pharrell created, Jay decides to make a 22-day music video, which shows what a month in the life of the most successful rapper in the world looks like. Highlights include shopping with Justin Timberlake, performing at his concerts and date night with Beyoncé. 
14. Inspired by the name of his most recent album, Jay Z gives himself 22 days to actually find the Holy Grail. 
15. When he senses that Blue Ivy inherited her parents' musical abilities, Jay spends 22 days writing and recording her debut album, and she becomes the only person to debut at the top of the Billboard charts before entering pre-school. 
16. Tom Ford offers Jay the opportunity to design something for the line, so Jay spends 22 days working on a Ready To Wear women's collection that gets shown at Paris fashion week. The collection sells out. Kanye is furious. 
17. Jay enjoys his experiment as a vegan so much that he decides to open a vegan restaurant of his own with just a 22-day time frame. He calls it The 2+2 Club. 
18. Once his restaurant becomes incredibly successful, Jay decides to turn it into a franchise, and opens 22 locations of The 2+2 Club in 22 days. 
19. Since Jay apparently created his own color (called Jay Z Blue, of course) he decides to spend 22 days creating 22 new shades of blue, in order to expand his design capabilities. And yes, there will be a baby blue color called Ivy. 
20. At the end of his vegan experiment, Gwenyth Paltrow convinces Jay that he should try a macrobiotic diet for 22 days as well. By the end of the month, Jay's become a fan of yoga, traded in his Bentley for a Vespa, and launched his own lifestyle site, Joop. 
21. After riding the subway to his concerts, Jay decides that they could use a makeover, and spends 22 days designing new subways cars with leather seats and mood lighting, outfits all of the MTA workers in custom Rocawear uniforms, and pumps his cologne, Gold, into the subway stations to get ride of the smell. 
22. Once he's completed all of his experiments, Jay decides to take a 22 day vacation, where he does nothing but lounge on a yacht with his family and read Catch-22.