Jim Carrey Tweets an Apology to Rifle Owners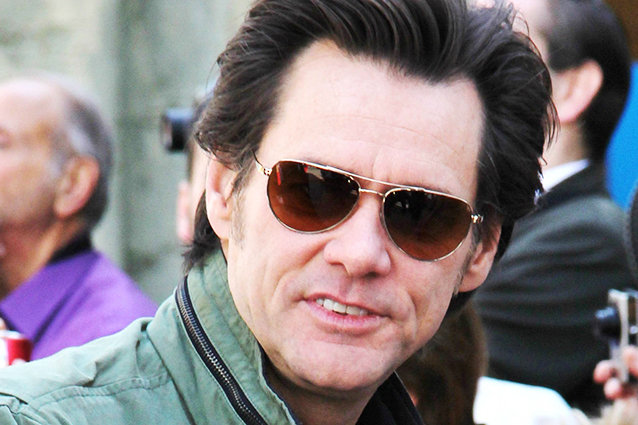 In the past year, Jim Carrey has proved to have more in common with his characters than we originally thought: the star of Kick-Ass 2  is honest to a fault and sometimes his actions are dumb… and then dumber. 
Exactly two weeks after the comedian distanced himself from the violent Kick-Ass 2 via Twitter, the comedian apologized on the social media platform yet again. This time, he's apologizing to assault rifle owners for his past behavior saying, "I'm sorry [that] in my outrage I called you names. That was wrong." Carrey also admitted, "Calling [people] names is inappropriate but my position on assault weapons hasn't changed."
In the past year, Carrey has tweeted his opinions about supporters of automatic weapons and opponents of gun control, referring to them as "heartless motherf**kers" and "maniacs" with "very little left in their body or soul worth protecting." For one of the most talented comedic actors of our time, Carrey's tweets have lost their humor and have effectively transformed his Twitter account into a political hotbed of support for gun control. 
While Carrey's stance on gun control, and assault rifles in particular, is understandable — some may say admirable — name-calling is never cool. With this latest apology, we hope Carrey has truly seen the light and is finished with his Twitter insults… or he'll have much bigger problems than his pets' heads falling off. 
Follow Lauren On Twitter @Lopay92 | Follow Hollywood.Com On Twitter @Hollywood_com
More:
Jim Carry Withdraws Support From Violent 'Kick-Ass 2'
Jim Carrey Ridicules Gun Supporters In Scathing Funny Or Die Clip
Jim Carrey and Jenny McCarthy Split Via Twitter
---
From Our Partners


Stars Pose Naked for 'Allure' (Celebuzz)


20 Grisliest TV Deaths of 2012-2013 (Vulture)