Kate Upton Says 'Maybe' to Awkward Teen Who Asked Her to His Prom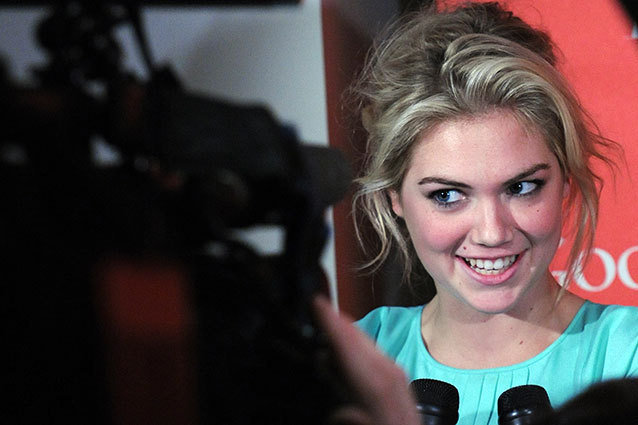 Millions of teenage boys lie awake at night doing unspeakable things to themselves thinking about what would happen if Sports Illustrated cover model Kate Upton would go to the prom with them. Well, one kid from California dared to speak the unspeakable and he got a definite "maybe" when he asked Kate Upton to be his prom date on YouTube.
Jake Davidson made the video with the help of a friend who is in film school and, thanks to the Internet and everyone posting about how adorable he is, it got back to Kate Upton. Upton Twittered that she would "check her schedule." Is that a sign that she's actually thinking about it or does it mean she isn't that into Jake but doesn't want to turn down a pimply 17-year-old with the courage and gusto to make his fantasy come to life and win the web? 
RELATED: Mila Kunis Agrees to Go to Marine Corps Ball
NBC did one better than Twitter and got Upton on the phone to talk to Jake when they interviewed him on the Today show Wednesday morning. Jake, of course, had the awkward stuttering reaction that any teenager would have when faced with the wall of breasts that is Kate Upton, even if she was just on the phone.
If Upton does go to Jake's prom, I hope this doesn't kick off another round of people asking celebrities to do things for them on YouTube like we saw when Marines asked Justin Timberlake and Mila Kunis to attend the Marine Corp Ball. God, kids these days think they can order anything over the Internet. 
Follow Brian Moylan on Twitter @BrianJMoylan
[Photo Credit: Nicholas Kamm/Getty Images]
---
You Might Also Like:


15 Oscar-Winning Nude Scenes


Young Jack Black Is Totally Unrecognizable